MLB Keys: MLBPA, owner to discuss economic issues in Thursday's bargaining session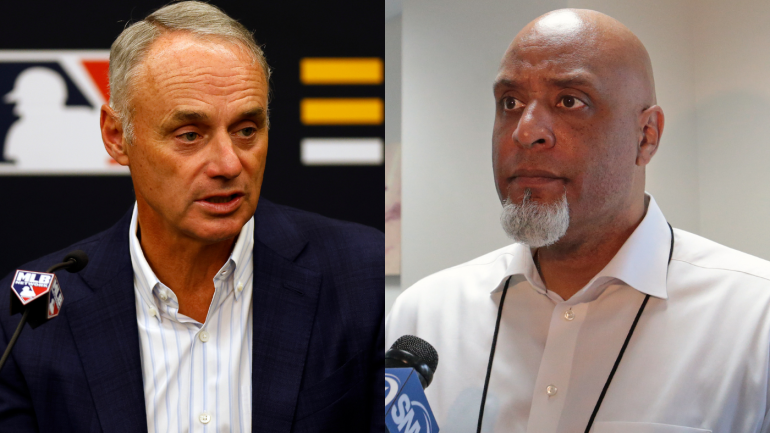 beautiful pictures
MLB players and owners will have a bargaining session on Thursday for the first time since the owner lockout began on December 2, CBS Sports HQ's Jim Bowden confirmed. According to Jeff Passan of ESPN, the two sides in Thursday's session will discuss core economic issues, which are the biggest challenge when negotiating a new collective bargaining agreement (CBA). Specifically, the federation will make a proposal that at least addresses these issues.
The Athletic's Evan Drellich adds that the session is scheduled to be conducted via video.
As for those core economic problems, they are not easily solved. Given that average player salaries have fallen in the face of ever-increasing franchise values, the alliance wants to remake the game's economic structure. The players' wish list is too extensive to be resolved in a CBA negotiation, but you should expect that their energy will be focused on young players getting paid more and paid sooner.
The most obvious path would be to fight for a substantial increase in the minimum wage, while at the same time, players could lower their eligibility for refereeing back to two years (at the beginning of the process). and/or tap to reduce service time requirements for free agents. Discussions will take place on how to address payroll devaluation and luxury tax in the near term – i.e. whether and how much the tax threshold should be raised. Owners are largely satisfied with the status quo and will resist any change that shifts revenue to the labor side.
Please check the opt-in box to confirm that you want to sign up.
Thank you for registering!

Monitor your inbox.

Sorry!

An error occurred while processing your registration.

What will say is whether MLBYour proposal in any way represents movement on these issues. A recent strategy by owners is to offer proposals that differ only superficially from previous offers. Suffice it to say, this is not what brings either side any closer to an agreement. The fact that owners have waited so long to present their latest proposal suggests that some sort of stagnation strategy on the part of management could be employed. It is curious that commissioner Rob Manfred in His open letter explains the reason for the employer-imposed stoppage wrote, "We hope that the lockdown will start negotiations and lead us to an agreement that will allow the season to start on time." Meanwhile, the owners have been waiting about six weeks for this upcoming proposal.
Regardless of the engine, the clock will continue to tick, as spring practice games kick off on February 26. Players will require a boost period of at least two weeks, with which means about a month to create a new CBA.
https://www.cbssports.com/mlb/news/mlb-lockout-mlbpa-owners-to-discuss-economic-issues-during-bargaining-session-on-thursday/ MLB Keys: MLBPA, owner to discuss economic issues in Thursday's bargaining session