Liverpool vs Leeds United players rank up as Reds humiliate Leeds by scoring six at Anfield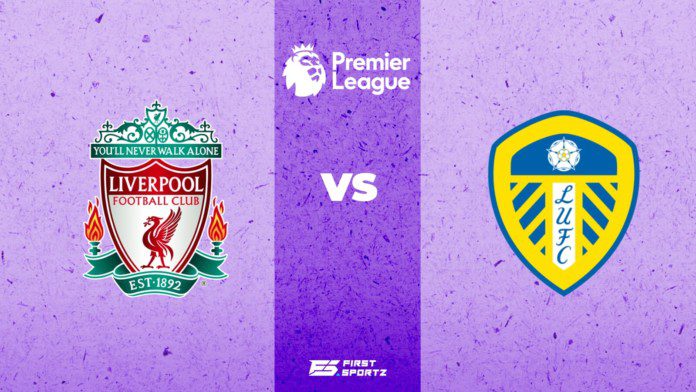 Liverpool locked horns with Leeds United at Anfield as the Reds wanted to maintain the pace at the top. Liverpool opened the scoring thanks to Mohamed Salah when he scored from the penalty spot. Joel Matip got his goal when he scored brilliantly from close range. Salah moved from position to score again to make it 3 0 before the break.
Liverpool had a similar chance in the second half when Mane scored twice while Van Dijk scored in the sixth minute of stoppage time of the night.
This is the player rating.
Liverpool
Distributing the ball was very efficient but once he left the ball on for too long it caused the players to panic a bit in the back.
Trent Alexander Arnold 7/10
He rushed out in time to stop the Leeds striker who was in a very favorable position. Trent has combined well with the midfield in linking play and delivering some great crosses.
Joel Matip 7/10
Matip is very effective in controlling the ball. He had a very good sprint and with a very good short pass from Salah he scored from close range and shot from close range.
Virgil Van Dijk 7/10
He was positioned in the back throughout the game and made some very good clearances and interceptions. He stopped Raphinha on the right in the crucial moment. The formidable central defender scored the sixth goal of the night.
Andy Robertson 6.5 / 10
He had a good chance to score after combining with Diaz but Meslier made a brilliant save. He continuously drove forward to support the attack.
Fabinho 7/10
Well covered for the defense with some timely handling. He shoots from long distance when he is given a good chance to score.
Thiago 7.5 / 10
A few of his good combinations helped Liverpool take control of the game. He comes back from time to time to recuperate.
Curtis Jones 6.5 / 10
He often lost the ball in the midfield, which sparked Leeds' attacks. However, there are times when he holds the ball well and works well with Salah. However, he had a good second half engaging in some nice attacking positions.
Luis Diaz 7/10
The Colombian started the game brilliantly with his sprints and skill, much to the excitement of the Liverpool fans. He was a constant threat from that left wing and he was close to scoring but Meslier stopped him. His connection to Robertson is impressive.
Sadio Mane 7/10
Started as a striker and he caused a lot of problems to defend the rear with his elite positioning helping others create. He scored in the second half after meeting a pass from Henderson. He scored Liverpool's fifth goal after Origi's effort.
Mohamed Salah 7.5 / 10
The Egyptian magician scored two penalties from the penalty spot and assisted Matip to score. Some of his passes and linked play greatly boosted Liverpool's attack power.
Alternative products:
Jordan Henderson 6.5 / 10
He adjusted the game very well and made a big impact when he set up Sadio Mane to score the first goal.
Divock Origi 7/10
He tried to finish from close range but the ball went out of the net Meslier and Sadio Mane scored.
James Milner N / A
Leeds United
Meslier 6.5 / 10
He can't do anything Salah's two penalties. He saved Diaz's effort well from close range. He delivered it properly.
Stuart Dallas 6/10
He had some difficulty dealing with Diaz on his right side. He made some good interceptions but couldn't go through.
Luke Ayling 6.5 / 10
He couldn't judge the inward runs and link play between Liverpool's forwards. He made some good saves in the air in the first half.
Struijk 6.5 / 10
He had a bright start but as the game went on, Liverpool's attack got better and better. He made some unnecessary fouls.
Junior Firpo 7/10
Firpo is very good at bringing the ball forward from his half. However, he received some unnecessary bookings with a late tackle on Fabinho, which limited him a bit for the rest of the game.
Forshaw 7/10
He was one of Leeds' best players as he covered the backline and won around 50/50 in key positions.
Jack Harrison 6.5 / 10
He unleashed a number of crosses from the left flank but could not find any white shirt players. Sometimes he can't track back into attacking positions which end up in Liverpool's favor.
Rodrygo 6/10
He is good at building play but lacks physicality and air presence. He was substituted at half-time for Roberts.
Klich 6.5 / 10
He wasn't able to influence the game much as Liverpool won the midfield fight. He played well in a link with Raphinha but the Brazilian was unable to score.
Rafinha 6.5 / 10
He's very lively from his flanks. He put the ball in the net but it was offside. Raphinha is constantly trying to make things positive from the right side.
Daniel James 6.5 / 10
He almost got the ball from Alisson that should have been the goal. He participated very little in the game as the two towering central defenders stopped short of providing for him.
To replace:
Tyler Roberts 6.5 / 10
He provided a lot of needed energy and boosted the team after coming on. He had some good moments when he was in a good position but was unable to score or assist.
Jamie Shackleton N / A
Gelhardt N / A
Also read: "It's a bit weird.." – Fred of Manchester United under interim manager
https://firstsportz.com/premier-league-liverpool-vs-leeds-united-player-ratings-as-the-reds-humiliate-leeds-at-anfield/ Liverpool vs Leeds United players rank up as Reds humiliate Leeds by scoring six at Anfield