"Liked to credit AD, but he wasn't on the floor when I did it" LeBron James had a quip about Anthony Davis after his return to the exhausted Nets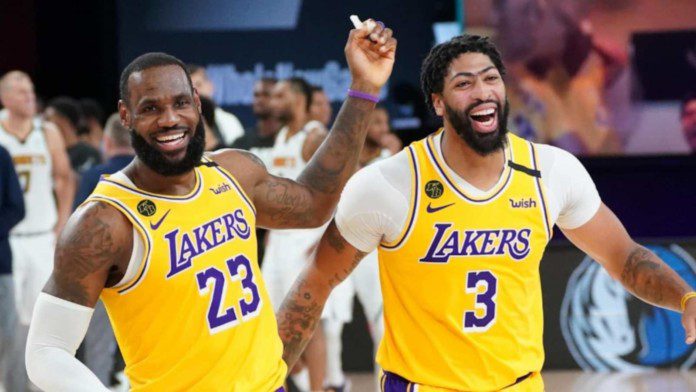 LeBron James's one-man performance has dragged the Lakers far so far, as he hasn't gotten much support from his teammates to make up the franchise's win. But the return of Anthony Davis from injury is considered a game-changing move for the Lakers when he is the mainstay of the Lakers defense.
Although now LeBron doesn't think things will be easy for him after AD returns. He explained that he was doing the same thing even before AD wasn't there. LeBron James records his number 11order back-to-back over 30 points where he totally nailed it. King scored 33 points in a thrilling game against the Brooklyn Nets and the Lakers beat them 106-96.
Also read: "You have players dying on the field" Gilbert Arenas on the Lakers'…
LeBron James Responds Ironically To Whether Anthony Davis Will Return While Making Things Easy For Him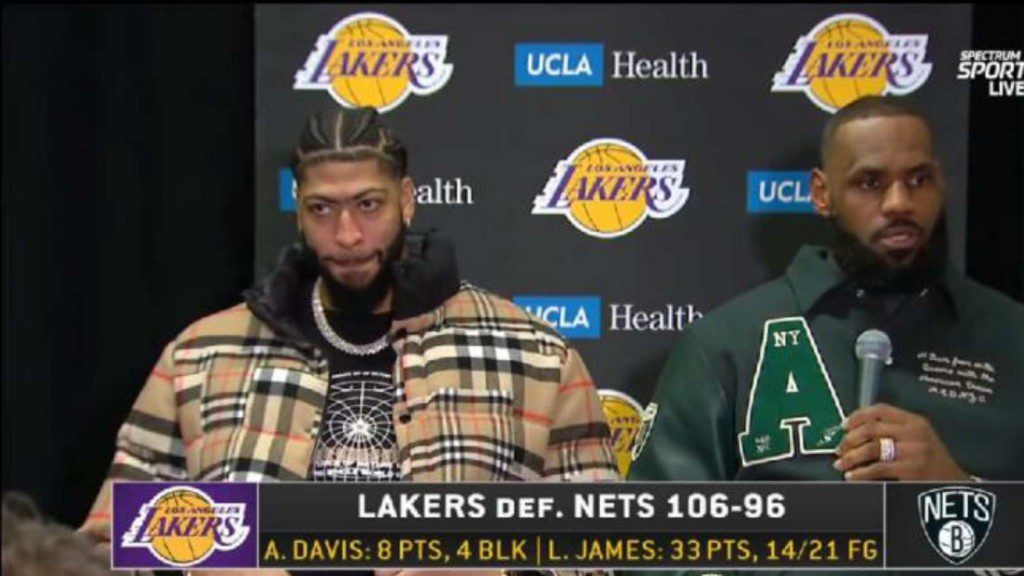 In the post-match interview when he was asked if he could have played safer because AD was there, LeBron James sarcastically replied, "I would love to credit AD, he wasn't on the floor when I did it. He was running on the floor after I did that when the timeout happened, but he wasn't on the floor when I did it."
Furthermore, James said, "But when you have Potential Defensive Player of the Year every year on the floor regardless of his minutes, you can definitely get away with things you wouldn't if he wasn't on the ring, because you know you've got protection behind you or in front of you or whatever the case may be. "
LeBron James talked about Anthony Davis being the Lakers Defensive Player of the Year and how he put pressure on opponents during the game. Anthony Davis is back! may not be as effective in attack but he aggressively blocked the Nets four times while they were moving fast to score against the Lakers.
Also read: "It's more Magic Johnson than Steph Curry" Klay Thompson hugs…
Anthony Davis- The Lakers' Defensive Pillar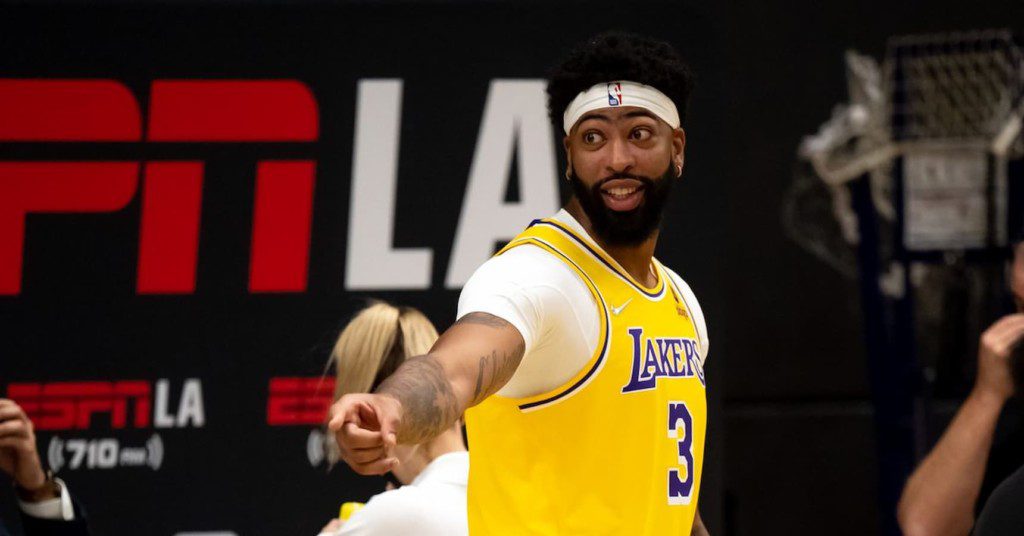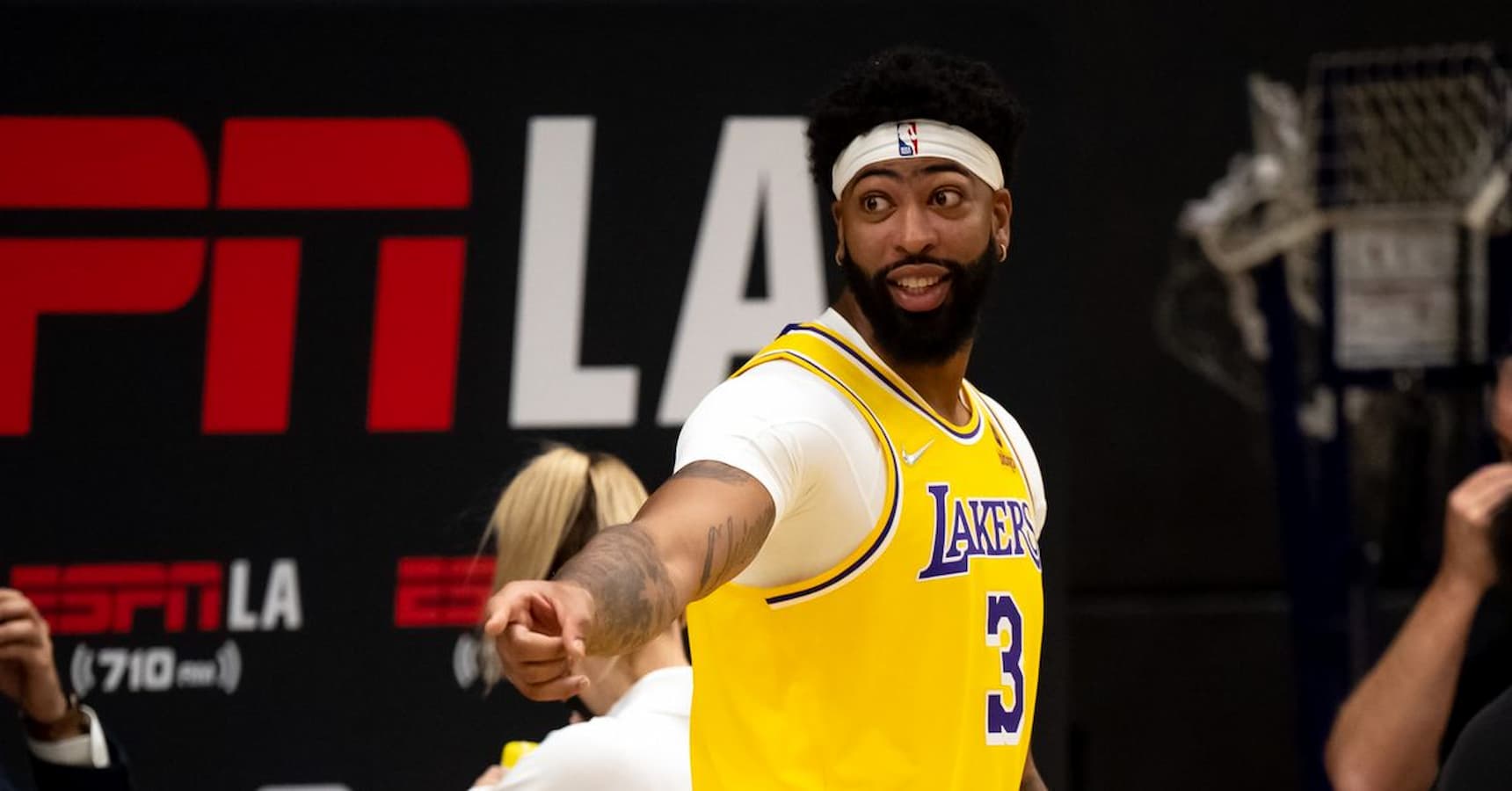 Moreover, AD's performance after returning has motivated the Lakers to prove more effective for them in the upcoming games, which even coach Frank Vogel appreciates. Here's what Lakers coach Frank Vogel has to say about Anthony Davis:
"We will probably want to play him a little more; hopefully we can get there but you know, it's going to add up. I think he really changed things for us defensively at the rim with his hands with his deflection; Obviously not a big night of goals, but his anchor in our defence was something that was greatly missed. "
LeBron James and the Lakers Co. currently have a long route to move because they are still in group 8order seed of the West and need to ramp up even more wins in a row to improve their place on the leaderboard while AD's return should give them the confidence to do so.
Also read: "Not Making a Dent" Skip Bayless Canceled… Recently by LeBron James…
https://firstsportz.com/love-to-give-ad-credit-but-he-was-not-on-the-floor-when-i-did-that-lebron-james-takes-a-sarcastic-jab-on-anthony-davis-after-return-against-depleted-nets/ "Liked to credit AD, but he wasn't on the floor when I did it" LeBron James had a quip about Anthony Davis after his return to the exhausted Nets