Lakers' Dennis Schroder throws in the most casual half-court shot you'll ever see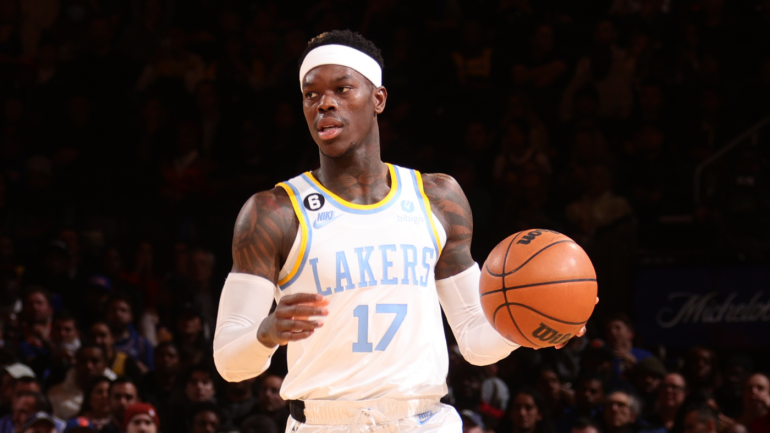 Getty Images
The Los Angles Lakers couldn't get a 3-pointer to save their lives in Tuesday's first half against the New York Knicks, finishing 3 of 17 from downtown in the first 24 minutes.
That mark was 2 for 16 until the last tenths of the final second when Dennis Schroder received a pass from LeBron James and threw in what must have been one of the most casual, nonchalant halffield shots in history.
Have a look:
It's even better from this perspective:
This was an absolute hit. Schröder had no intention of going anywhere near the basket. That was a frustrated toss: "That was a miserable half of filming, can we please just go to the dressing room". And it went in to pull the Lakers 53-52 within one.
Better luck than good, I suppose.
https://www.cbssports.com/nba/news/lakers-dennis-schroder-tosses-in-the-most-nonchalant-half-court-shot-youll-ever-see/ Lakers' Dennis Schroder throws in the most casual half-court shot you'll ever see