Krafton Announces Use of Anti-Cheat Tool for Upcoming BGMI Tournaments FirstSportz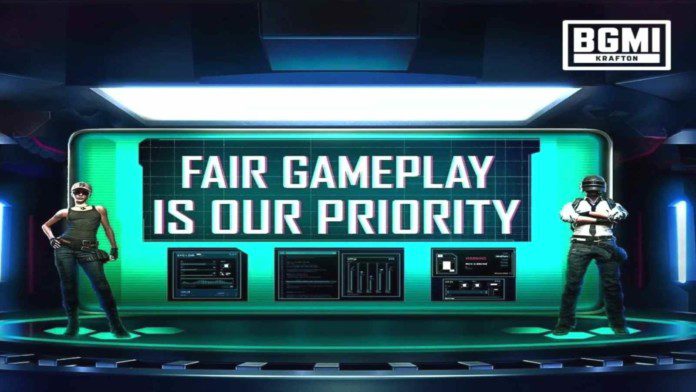 Following the steps taken by Tencent to contain the hacking incident, Krafton has announced the mandatory use of anti-hack tools in the upcoming major BGMI tournaments. Any player participating in Battlegrounds Mobile Open Challenge (BMOC) as well as BMPS would need to download and install this application to ensure no illegal acts like hacking take place.
This move comes after several reports highlighted by professional gamers about the use of hacking applications by certain gamers. This article is about the mandatory anti-cheat tool and provides details about this application.
Continue reading: BGMI YouTuber Paras Official Brutally Attacked By "Toxic Fans" Over His Latest YT Video
Anti-cheat tool mandatory for BGMI tournaments
Krafton kicked off the BGMI tournaments of this year's eSports scenario by announcing an invitational tournament called BMOC The Grind, which will refresh the professional teams for this year's competitive season. The Grind is nearing the finale and in the midst of it, Krafton has made a big step for the players.
Fans are already aware that the problem of hacking at BGMI is quite persistent and the threat of hacking has been visible even at big tournaments like BGIS 2021. Certain teams have been banned over cheating allegations and recently another famous player, Sagar Thakur, who goes by the moniker Enigma Saggy, has been accused of cheating in tournaments.
These incidents seem to have prompted Krafton to announce the BAC anti-cheating tool, available on both iOS and Android platforms. Every player participating in the tournaments including the ongoing BMOC must download the application.
Android: Download and install the BAC Anti-Cheating Tool from the link [BAC] BGMI Anti-Cheating Tool account email address.
iOS: Search for BAC Tool in the Apple App Store and install it.
Instructions for setting up the BAC anti-cheating tool
Step 1: Open the app and select your date of birth. After selecting your date of birth, press OK.
Step 2: Agree to mandatory access permission and privacy policy.
Step 3: Grant permissions for the photos and media
Step 4: Login to your BAC Tool account using the username and password provided in the email. After signing up, agree to the admissions permissions.
Step-5: Upload a photo by taking a "selfie" and uploading it. Once the selfie is uploaded, you will get the message "Upload complete".
Step-6: After the selfie upload is complete, you need to grant voice recording permissions.
BAC tool usage
After getting the lobby details, open BAC tool and login to your account. Press "Start Contest". You will be asked to take a selfie after starting the competition. After the selfie, BAC tool opens the BGMI game, joins the lobby and plays the match. After completing the game, open the BAC Tool app again and press "End Contest". You need to take and upload the selfie again. After the second selfie is taken, press the upload button and upload the selfie and the shot.
Players participating in the upcoming BGMI tournaments will need to repeat the above process every time they open the game for tournaments. This will ensure free and fair gameplay in every tournament and the cases of hacking would come to a major halt.
The fans appreciate the measures taken by the developers to curb hacking as this issue has been causing trouble for many players in Battlegrounds Mobile India.
Also read: BGMI: What is the BMOC The Grind Finals prize pool?
https://firstsportz.com/esports-news-bgmi-krafton-announces-the-use-of-anti-cheat-tool-for-upcoming-bgmi-tournaments/ Krafton Announces Use of Anti-Cheat Tool for Upcoming BGMI Tournaments FirstSportz