'Kosmos destroyed a historic competition' Nicolas Mahut disappointed for being 'far from the Davis Cup atmosphere' » FirstSportz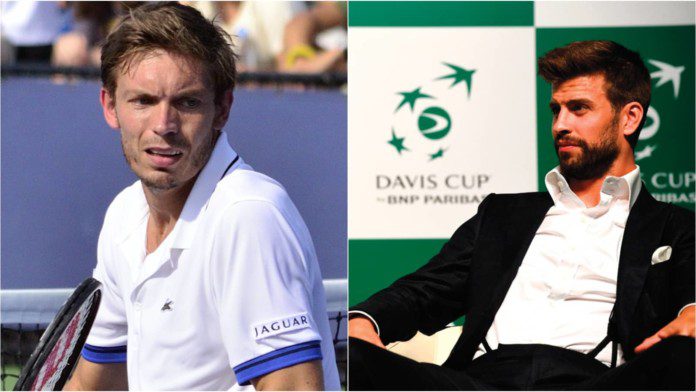 Fresh from France's admission to the Davis Cup Finals 2022veteran Nicholas Mahut spoke about the new format of the Davis Cup that was introduced starting with the 2019 season after the tournament was acquired by the cosmos group founded by Football Club Barcelona player Gerhard Pique who has now retired from representing Spain internationally.
With a new format aimed at making the tournament exciting, an agreement has been reached with the UAE to host the Davis Cup finals in the Middle East for the next 5 years. However, the tennis fraternity has not accepted the decision involving the captain of the Australian Davis Cup team and the two-time Grand Slam champion Lleyton Hewitt Saying, "They sold the soul of Davis Cup."
While it was a good weekend for the French side, they won 4-0 over Ecuador, with Mahut pairing up with his old pal Pierre Hugues Herbert in double. As the team now moves into the finals alongside 11 other winners who won their games last weekend, Mahut spoke about the changed atmosphere of the entire tournament, which didn't feel good.
"The wait was endless because we had Madrid 2019, which was a fiasco for me, but it was the first edition. In 2020 we know the conditions, there was no Davis Cup and last year we found ourselves behind closed doors in Innsbruck, so we were far away from the Davis Cup atmosphere and there we rediscovered the scent of a Davis Cup meeting with happy people to be part of it who supported us for two days", said Mahut during his interview with RMC Sport.
"It made us dream": Nicolas Mahut on the original Davis Cup format
Since turning professional in 2000, Mahut has been on the tour and has been part of many Davis Cup teams representing France in hopes of winning the "World Cup of Tennis". Tournament win 2017 and ending France's 16-year wait for a Davis Cup crown and winning the tournament's 10th title.
"So it wasn't three days, but it's a format that was a little closer to what we could have known and what made us, players and spectators, dream. Now we will not discuss this new formula, I believe that Kosmos destroyed a historic competition and today they are rowing to make it look like something." Mahut further added.
Also read: "A busy schedule in China" Reilly Opelka annoys ATP for his cowardice
https://firstsportz.com/tennis-kosmos-has-destroyed-a-historic-competition-nicolas-mahut-disappointed-for-being-far-from-davis-cup-atmosphere/ 'Kosmos destroyed a historic competition' Nicolas Mahut disappointed for being 'far from the Davis Cup atmosphere' » FirstSportz