Kevin Magnussen returns to F1 by replacing Nikita Mazepin for vacant Haas seat » FirstSportz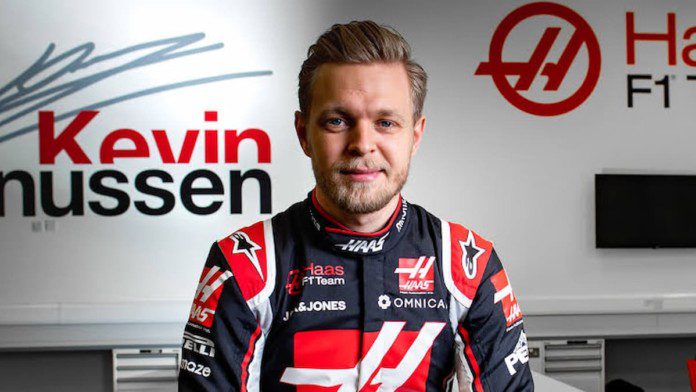 The pending question about a possible replacement for Nikita Mazepin has finally been answered! We now know who will be working with Mick Schumacher for the American racing team Haas. It was a well-known fact that Haas would unveil its new driver ahead of the second phase of testing in Bahrain.
Haas F1 Team recently reported in an official statement that they have welcomed back the former Haas driver Kevin Magussen to be their new driver on the grid. This was very well received by both Haas fans and Formula 1 fans who adored Magnussen. The Dane drove for Haas from 2017-2020. Kevin Magnussen had achieved a podium on his 2014 debut with Mclaren. In 2018, the Roskilde-born driver finished ninth in the Formula 1 Drivers' Championship with Haas F1 Team, posting top 10 results in 11 of the 21 races of the VF-18, including some fifth places in Bahrain and Austria.
Throughout 2021, Magnussen continued to demonstrate his racing prowess. The Dane finished fourth in his debut season in the US after winning a race in the IMSA SportsCar Championship with Chip Ganassi Racing. The 2021 season also saw a racing debut for High Class Racing in the LMP2 category alongside his father Jan Magnussen at the 24 Hours of Le Mans, as well as a one-off IndyCar race for Arrow McLaren SP at Road America.
"I am delighted to welcome Kevin Magnussen back to the Haas F1 Team" : Haas Team Principal Guenther Steiner
"I am delighted to welcome Kevin Magnussen back to the Haas F1 Team. When we were looking for a driver who could bring added value to the team, not to mention a wealth of Formula 1 experience, Kevin was a clear choice for us. Kevin's immediate availability means we can use him as a resource for pre-season testing alongside Mick Schumacher and Pietro Fittipaldi. Pietro will be first this week as he has half a day of testing on Thursday – a great opportunity for him while Mick and Kevin do the rest ahead of the Bahrain Grand Prix." said Haas team boss Guenther Steiner in his welcoming speech for the Danish driver.
Steiner went on to emphasize Magnussen's driving skills, which he had demonstrated during his four-year tenure at Haas. He also congratulated Magnussen on his wins and podiums last season which are a testament to his tenacity as a driver. Steiner believes it was an easy choice for her after Kevin was one of the candidates for Mazepin's seat due to his well-established Formula 1 resume. He further mentioned that they are looking forward to working with the Danish driver again.
When asked about his call to Haas F1 Racing Team, Magnussen mentioned: "I was of course very surprised but also very excited when I got the call from the Haas F1 Team. I was looking in a different direction with my commitments for 2022, but the opportunity to compete again in Formula 1, with a team I know very well, was just too tempting. I really have to thank Peugeot and Chip Ganassi Racing for sacking me promptly, both great organisations. " He also thanked Haas owner Gene Haas and Haas team principal Guenther Steiner for offering him the golden opportunity to drive as an F1 driver again.
Also read: Uralkali demands "immediate refund" from Haas for ending sponsorship
https://firstsportz.com/formula-one-breaking-kevin-magnussen-returns-to-f1-by-replacing-nikita-mazepin-for-empty-haas-seat/ Kevin Magnussen returns to F1 by replacing Nikita Mazepin for vacant Haas seat » FirstSportz