Katie Ledecky's nine-year winning streak on US soil was snapped by Summer McIntosh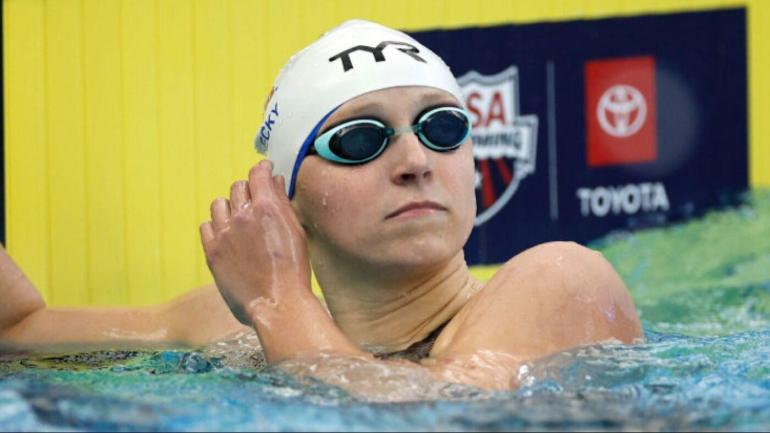 Getty Images
Summer McIntosh beat Katie Ledecky at a Pro Series swim meet in Ft. Lauderdale, Fla. on Friday, breaking a nearly decade-long winning streak that Ledecky had sustained at races on US soil. 16-year-old McIntosh narrowly beat Ledecky in the 200-meter freestyle by a margin of 0.83 seconds and a total time of one minute and 54.13 seconds.
For Ledecky, the loss was her first in the United States since 2014, when she lost to compatriot Allison Schmitt. Over the next nine years, Ledecky continued to build on one of the most distinguished swimming careers ever – one that has included seven Olympic gold medals, 19 world championship gold medals and multiple world records.
"She's a fantastic racer and I've always looked up to her." McIntosh said in a post-race interview. "She's the greatest freestyler of all time and to be able to race her is always an amazing experience and I've always learned so much."
McIntosh's victory was a major achievement for her on a day that also saw her set a new junior world record in the 200m butterfly. McIntosh is a rising star in women's swimming, a rise that began when she became the youngest member of Canada's national team to compete at the Tokyo Olympics at age 14.
https://www.cbssports.com/olympics/news/katie-ledeckys-nine-year-winning-streak-on-us-soil-snapped-by-summer-mcintosh/ Katie Ledecky's nine-year winning streak on US soil was snapped by Summer McIntosh