Justin Fields injury update: Bears QB gone vs Ravens, replaced by Andy Dalton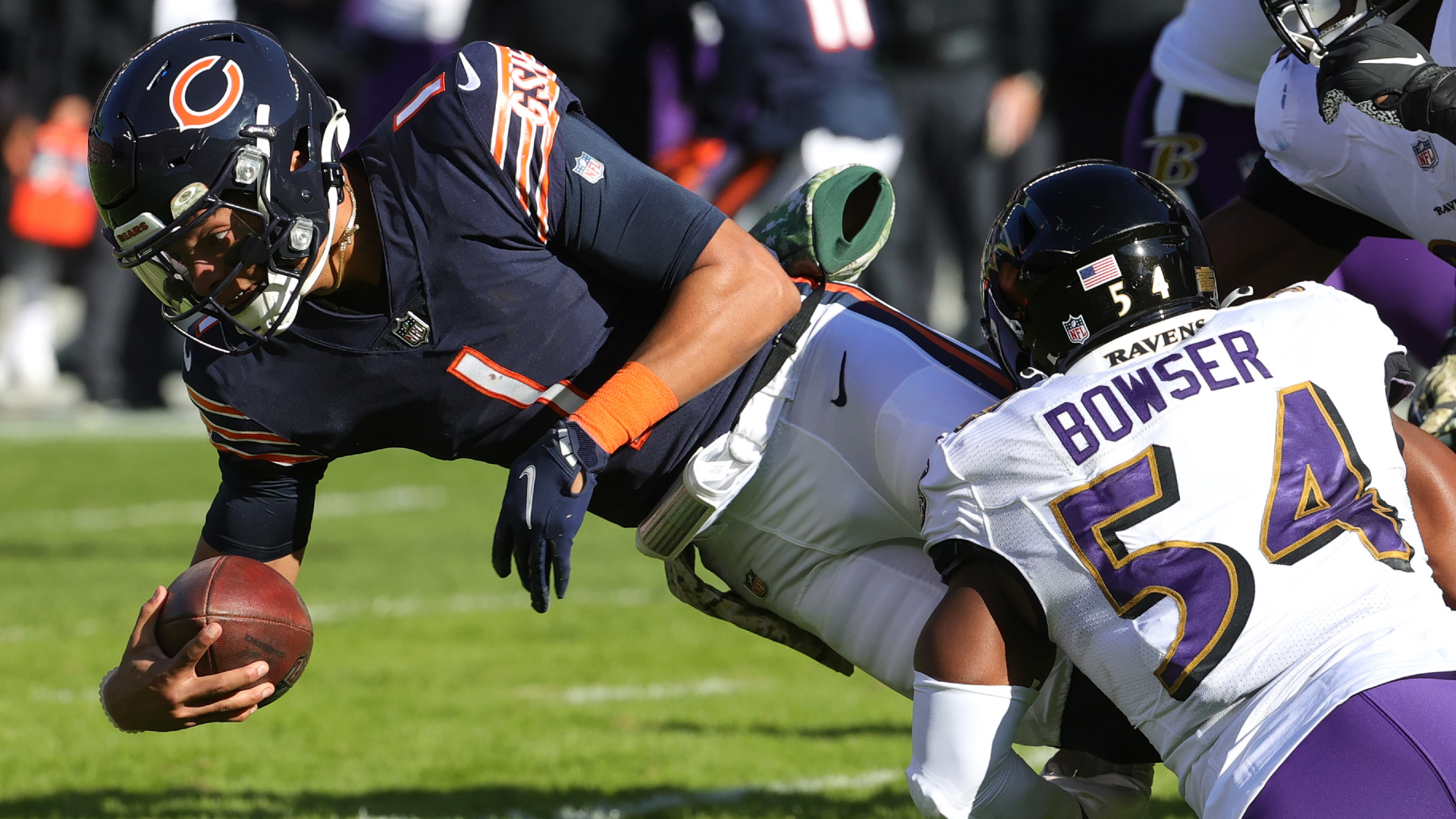 In the third round of the Bears vs. Ravens on Sunday, Bears quarterback Justin Fields received a severe blow to the head and had to leave the field to be evaluated for injury.
After Fields was evaluated in the side medical tent, Fields entered the locker room. During this time, reserve midfielder Andy Dalton started the warm-up to join Fields.
THAN: Why Lamar Jackson didn't play for the Ravens in Week 11 versus the Bears
CBS's Tracy Wolfson reported mid-game that Fields was holding onto his ribs as he left the game and that he was heading to the X-ray room for an evaluation. He has problems getting back into the game.
THAN: Bears supporter Khalil Mack admitted to IR with season-ending surgery
Dalton hasn't been in a game since Week 5, when he took part in just one match finish against the Raiders. Fields was officially named the Bears' starter in Week 3 after a lot of pre-season drama in the Bears organization about who would take the starting spot.
In Dalton's first return to the field on Sunday, he threw a 60-yard pass to Darnell Mooney to make a touchdown. This is the first encounter for either team of the game.
THAN: Will Matt Nagy be fired by the Bears?
There is no official statement on Fields' injury and what time his return will be. The answers will come after his assessment.
https://www.sportingnews.com/us/nfl/news/justin-fields-injury-update-bears-qb/1andginunxvg31hmrf87h89ph6 | Justin Fields injury update: Bears QB gone vs Ravens, replaced by Andy Dalton