Jazz's Lauri Markkanen is preparing to do compulsory military service in Finland during the off-season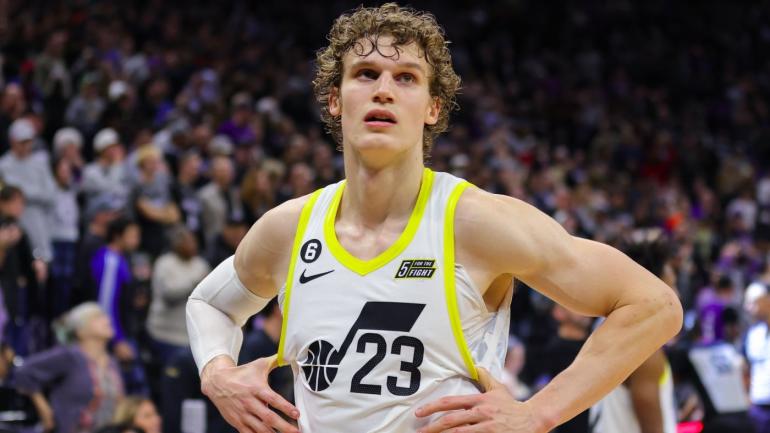 USATSI
Utah Jazz All-Star Lauri Markkanen is preparing to complete his off-season military service in Finland, he told ESPN. The Nordic nation requires all male citizens to complete this service before they turn 30.
"It's a duty, we have to do it, but at the same time we're proud of it," said Markkanen, who turns 26 in May. "I think it's a good example. And I'm confident that I can do it in a way that doesn't affect my preparation for next season either."
With the Jazz likely to miss the NBA Play-In tournament, Markkanen will appear in Helsinki for basic training on April 17. Markkanen will attend the Finnish Defense Forces Sports School, which provides training for "reconnaissance squads for emergency and wartime conditions." According to the Defense Forces, "after the basic training period, the length of service of conscripts will be determined according to the training obligations of wartime units."
Markkanen originally planned to fulfill his commitment while studying at the University of Arizona but instead made commitments for the Finland national team this summer. His plans to attend to required service were put on hold again last summer as the Cleveland Cavaliers made play-in.
This off-season seems like Markkanen is finally getting ready. He's hoping while he's there to continue to build on his breakout season.
"Of course I would prefer to train the way I normally do [in the offseason], but I heard they combine both well. You can do your job as an athlete and your basic training at the same time."
Markkanen was traded to Jazz in Donovan Mitchell's blockbuster trade last offseason and quickly became Utah's top player. In 66 games, he averaged career bests with 25.6 points, 8.6 rebounds and 49.9% shots from the field. He also shoots from 39.1% from 3-point land.