Jarvis Landry crashes OBJ's Super Bowl press conference to leave a special message » FirstSportz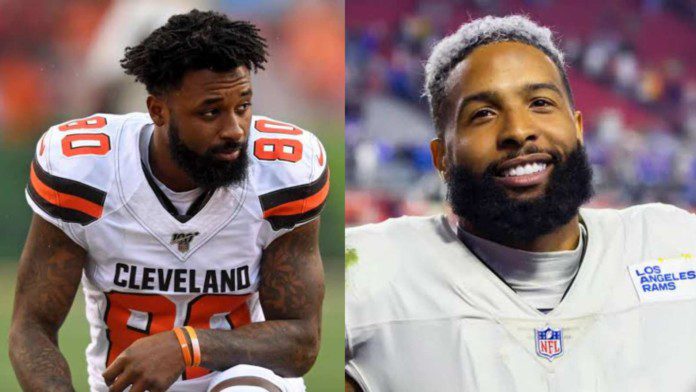 The LA Rams have been simply sensational throughout the season. Game after game, they were able to find ways to deliver under pressure, and as a result, they are moving to the Super Bowl. One has to admit that the transfers executed by the Rams turned out to be masterstrokes.
After spending more than a decade with the Detroit Lions, Matt Stafford was roped in by the Rams and he delivered superb performances, and Odell Beckham Jr's mid-season transfer story turned out to be a fairytale, for the player, as well as for the franchise.
"You give me chills": OBJ to Jarvis Landry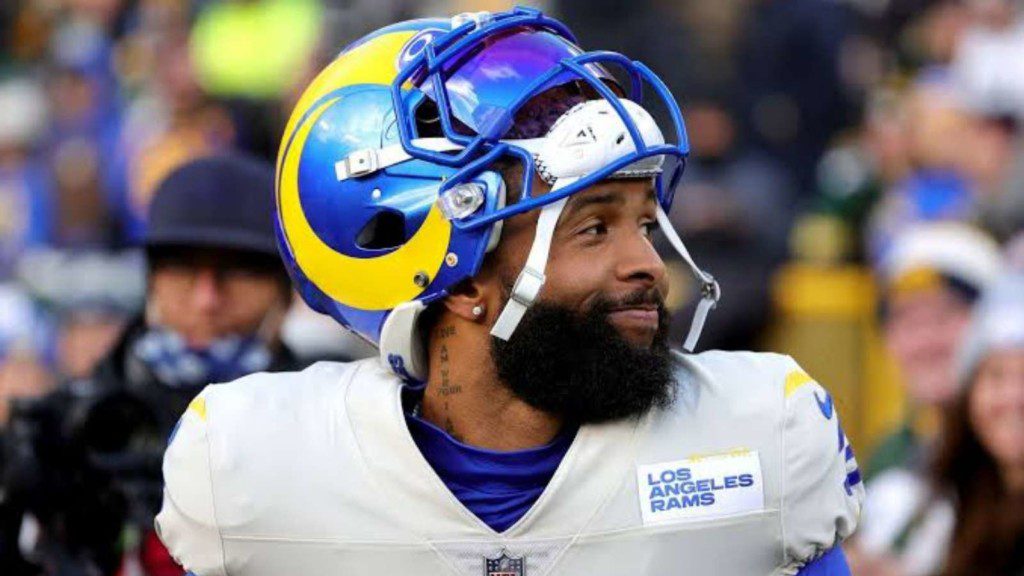 OBJ looked completely out of sorts while he was with the Browns. However, as soon as he went to the Rams, OBJ started churning out match-winning performances. While many would think that because of a bad history with the Browns, OBJ might not be wished well by his former teammates, Jarvis Landry has proved all such speculations wrong.
Landry surprised Super Bowl 2022-bound OBJ's media availability on Monday. "You're deserving of this moment, bro," Landry said. "You've put in countless hours to get where you are today, and I've witnessed it all firsthand. You have scars to show for what you are today," he added.
"This is a dream that you've actually turned into reality, and I wanted to come on here and just let you know that I'm proud of you, bro. There are so many people supporting you every step of the way. Continue to use your light. Continue to be a blessing for others," Landry further stated.
Landry went on to add that he wants OBJ to get that priceless ring. "I love you! Go get that ring!!!" he said. OBJ got a little emotional while replying to Landry. "You givin' me chills!" Odell said. "I know that voice, man! Besides pops, there's no man who ever came into my life and has an effect and impact that you have had to make me a better person, player, man, soon-to-be father, brother, lover like you've shown me the light dawg," OBJ stated.
Also read: "He has a tendency to do such things": Kyle Juszczyk complaints about Mike Evans to Tom Brady, Mike replies
https://firstsportz.com/nfl-jarvis-landry-crashes-obj-super-bowl-press-conference-to-leave-a-special-message/ Jarvis Landry crashes OBJ's Super Bowl press conference to leave a special message » FirstSportz