"I've been through it all," Bobby Green says of fighting against all odds at UFC Vegas 49 »FirstSportz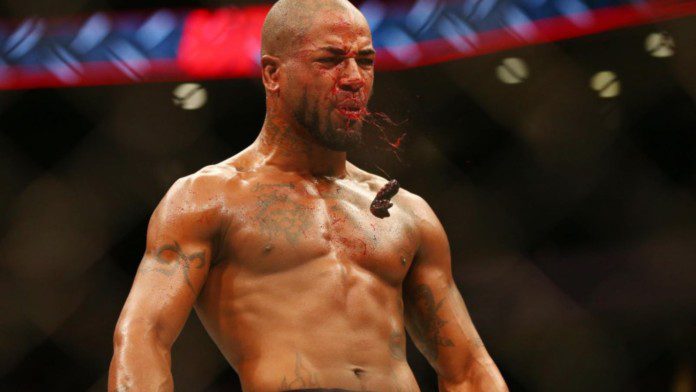 Bobby Green is an absolute fighter to step up to and fight one of the biggest fighters in the light division. The fan-favorite fighter talks about what prompted him to take on Islam Makhachev at UFC Vegas 49.
UFC fans are enjoying themselves as Bobby Green takes on Islam Makhachev in the main event of UFC Vegas 49. The fight will take place at UFC Apex in Las Vegas, Nevada this weekend. Green is ready to prove all of his doubts wrong despite being a major underdog heading into this fight that he's briefly noticed.
While most of the top 10 boxers dodged to briefly fight Islam, Green didn't hesitate to take on this huge challenge once. Mainly because Bobby Green is like that. The boxer talks about overcoming adversity on the latest episode of the fateful UFC on ESPN+.
Related "You are all f**king pu**ies" Bobby Green burns light division for defeating Islam Makhachev fight
Bobby Green talks about using his past to fuel his fighting career
On a recent episode of the fateful UFC, Green said, "I've been through it all. Sometimes I ask myself, 'are you really strong or are you just a crazy king'. I always ask myself that." Green has always been very clear about her mental health and past life. The boxer was very close to suicide in the past and now has overcome all challenges with great strength.
"I have been nothing my whole life. So the fact that I feel like someone, I become someone… is really dope," Green said in the ad. Bobby is on the verge of winning against Nasrat Haqparast at UFC 271 and is currently on a two-fight winning streak.
On the other hand, his opponent Islam Makhachev is on a nine-fight streak, the second-biggest achievement in UFC lightweight, behind only champion Charles Oliveira. If Green manages to break the "winning streak," it could turn out to be one of the biggest upsets yet.
Also read Watch: When Islam Makhachev and Zabit Magomedsharipov lock horns in an amateur fight attended by Khabib Nurmagomedov
https://firstsportz.com/ufc-ive-been-through-it-all-bobby-green-talks-about-fighting-against-all-odds-at-ufc-vegas-49/ "I've been through it all," Bobby Green says of fighting against all odds at UFC Vegas 49 »FirstSportz