'It's not good for sport', McLaren boss wants 'controversial' Abu Dhabi GP topic to be wrapped up in next FIA meeting »FirstSportz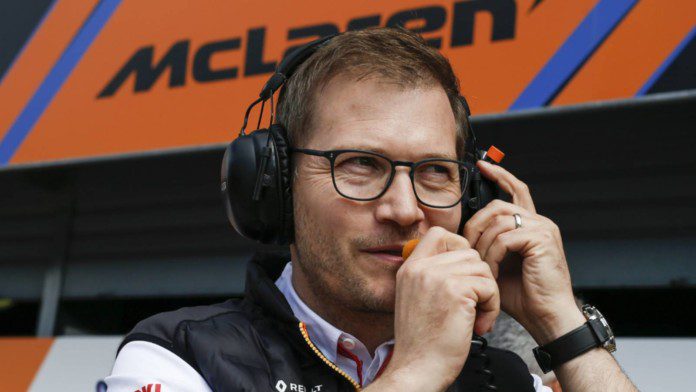 The GP Abu Dhabi of the 2021 season ended controversially and raised many questions about the race control of Michael Masi. Then, the newly elected president of the FIA, Mohammed bin Sulayem gave a detailed analysis of the said race.
The major FIA meeting will be held on 14 February 2022, during which detailed analysis results of GP Abu Dhabi will be presented to the committee. This is said to be a big day because it could decide Michael Masi's future in F1 and pour a bucket of water on the fire that has been burning since the end of the 2021 season.
Another concern is the contradiction in the decisions of the managers last season. And as the 2022 season approaches, McLaren boss Andreas Seidl, hopes to solve all these problems and head towards a new and hopeful era that is about to begin in Barcelona with pre-season testing. Before McLaren debut MCL36He shares his thoughts.
What does the McLaren boss want the FIA ​​to do?
Seidl believes that whatever happens in the GP Abu Dhabi is controversial and "Not good for the sport." He also did not comment on whether Michael Masi's call was accurate. The boss also made some suggestions that the authorities may want to take note of.
"The important thing now is to wait until Monday, and then hopefully we can close this thread with a good analysis from the FIA, with some good steps on how we can improve. Future. We need to invest time and energy as a team, along with the FIA, to make sure that we understand what has happened throughout the season and see if we can help by putting in place regulations, such as less complexity," Andreas commented.
"By giving more support to the race director, by giving more support to the managers to avoid these controversies, also to avoid mistakes made by simply making the control or applying the rules becomes easier," Seidl concluded.
The investigative report will be presented on 14 February 2022 at the F1 Committee meeting and then in the WMSC meeting on 18 March 2022, after discussion with all F1 drivers. That's when it was believed that the whole story could come to an end.
ALSO READ: Daniel Ricciardo believes Michael Masi was under too much pressure at the 2021 Abu Dhabi GP
https://firstsportz.com/formula-one-it-was-not-good-for-the-sport-mclaren-boss-wants-controversial-abu-dhabi-gp-topic-to-be-closed-in-next-fia-meeting/ 'It's not good for sport', McLaren boss wants 'controversial' Abu Dhabi GP topic to be wrapped up in next FIA meeting »FirstSportz