"It's No Secret" – Bellator Featherweight Champion AJ McKee Gives an Update on His Desire to Fight in the UFC » FirstSportz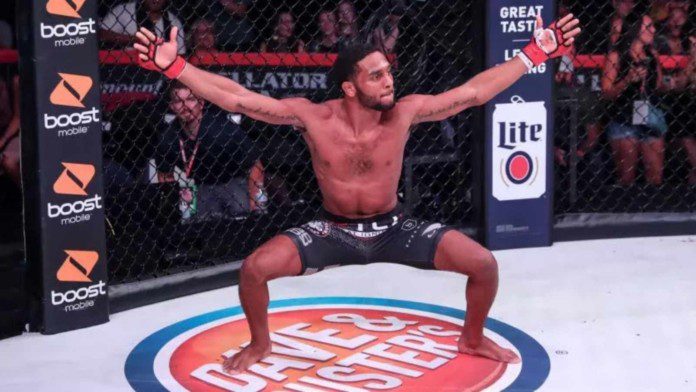 AJ McKee While still signed to Bellator MMA, the featherweight world champion isn't afraid to admit his goal is to one day be in the UFC.
AJ McKee is the featherweight king of Bellator MMA. The fighter is ready to take on the MMA legend Patricio Pitbull in one of the most anticipated matchups. The fight takes place at Bellator 277 to defend his featherweight title. AJ has never been shy about challenging the best fighters and recently, in the lead up to the Patricio rematch, McKee publicly mentioned that he's ready for the Ultimate Fighting Championship.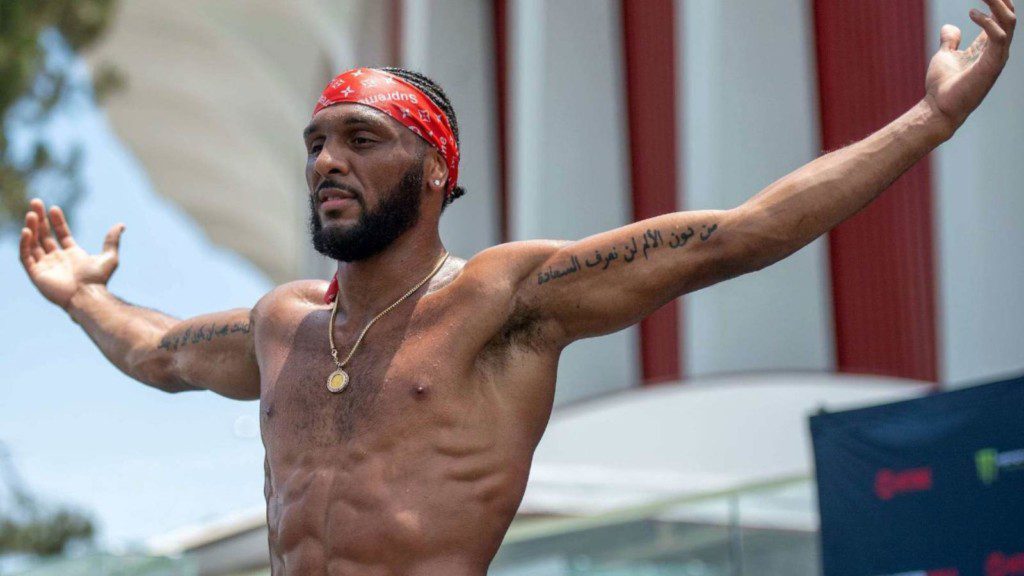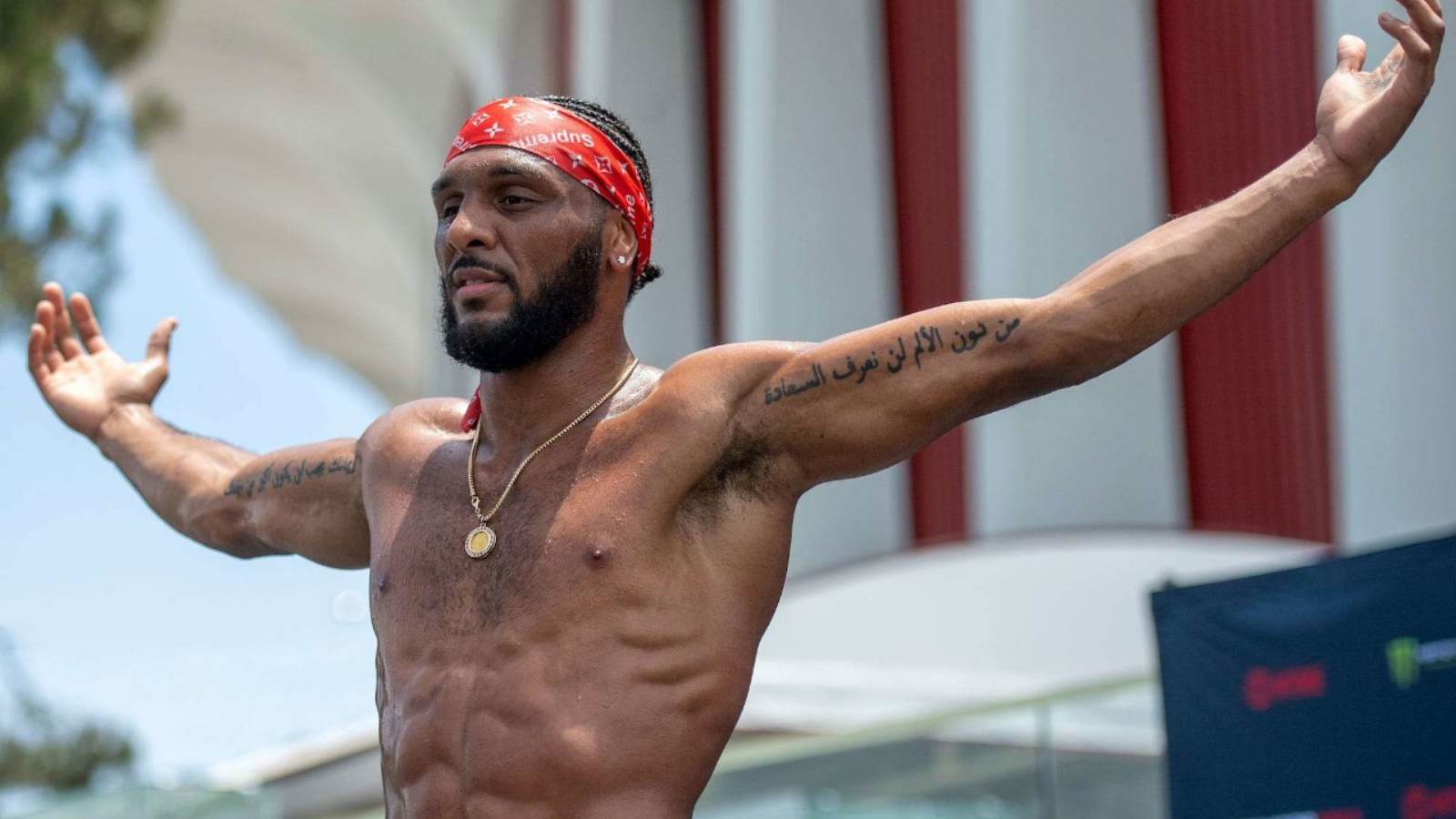 McKee feels he doesn't get his value in the Bellator being a 27-year-old undefeated champion. AJ also dreams of wrapping the UFC belt around his waist, making his move to the UFC very possible. In a recent interview with The Schmo, McKee talks about his aspirations for the future.
"It's nothing personal. I'm comfortable where I am. I love where I am. It's no secret. I will definitely wear that title one day." said AJ McKee about fighting in the UFC. "But I'm comfortable where I am at the moment. We'll see how things develop. We'll see where the path lies. But right now I'm walking one foot in front of the other in the course I'm walking."
Related "I wasn't too impressed," Bellator champion AJ McKee discredits Alexander Volkanovski's fight clinic against the Korean zombie at UFC 273
AJ McKee says anything under a million is not appropriate for his new contract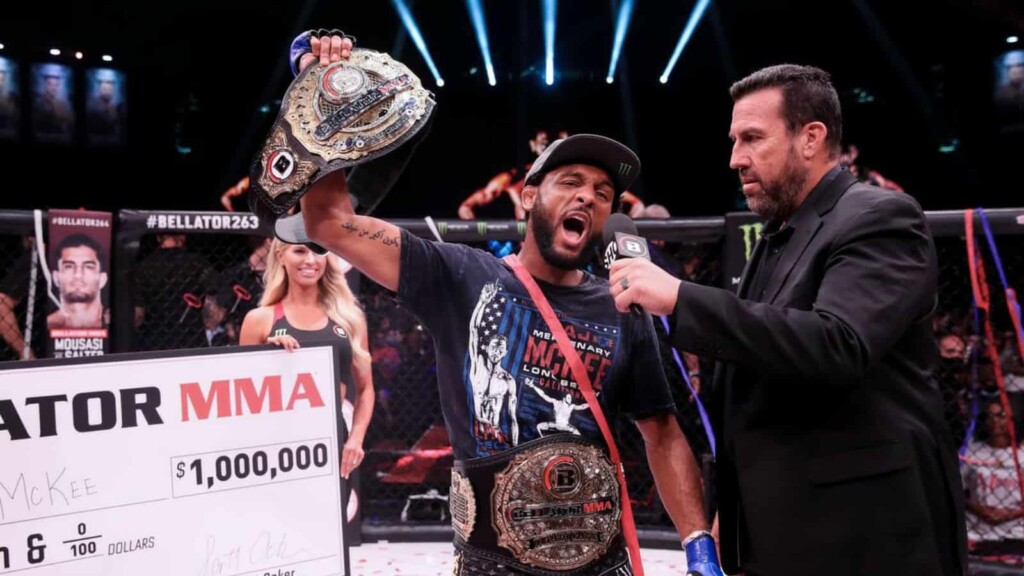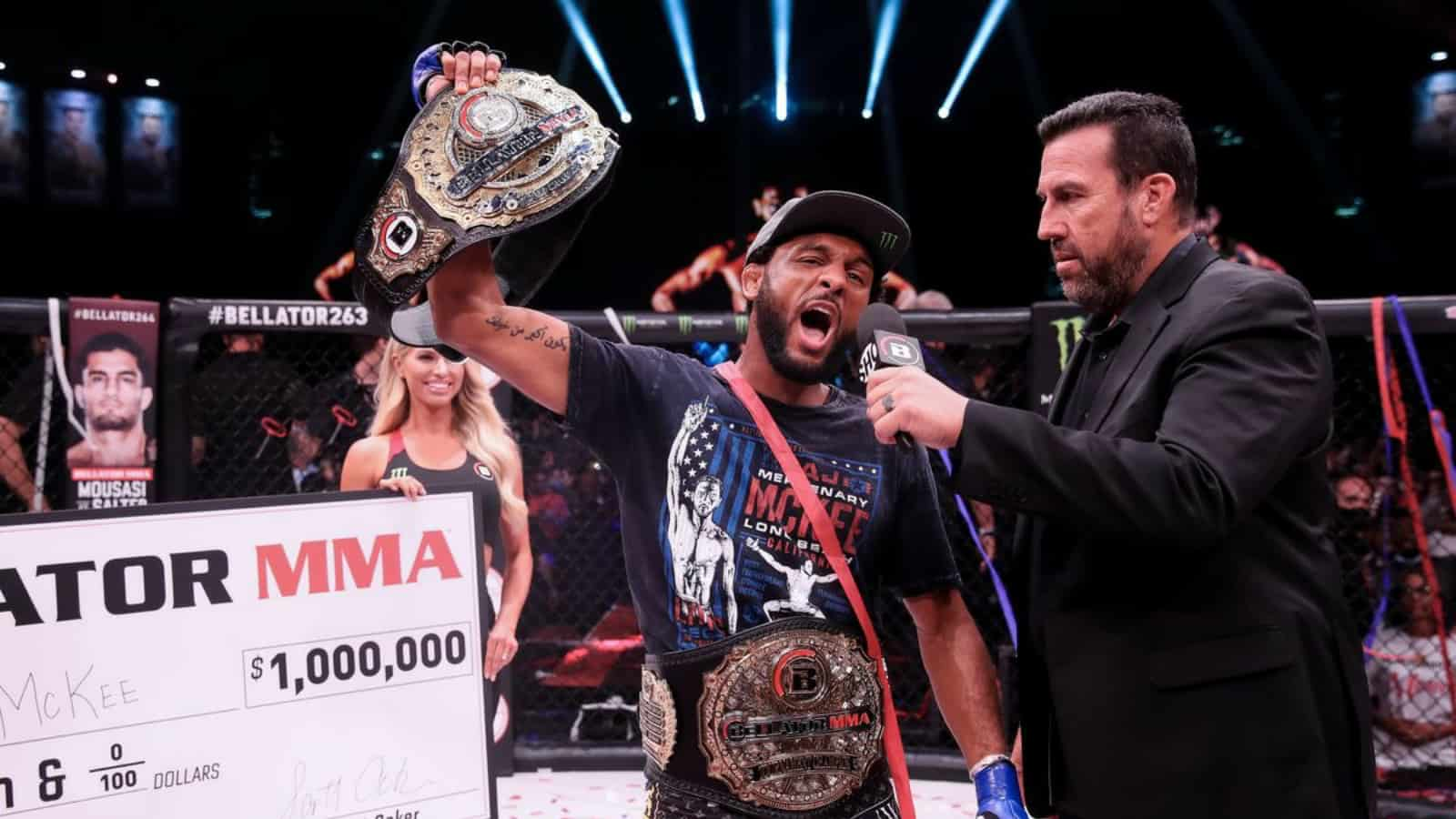 McKee believes he needs to be paid more. AJ believes for the Bellator to keep him, the promotion would have to offer him a champion contract that guarantees him at least a million dollars a fight. McKee believes he deserves that number since he is an undefeated featherweight champion at the age of 27.
Ahead of his first title defense, McKee spoke to Ariel Helwani on The MMA Hour and revealed what the Bellator would need to do to keep him long-term. "I had fought for a million dollars before. I feel like I should never have to watch anything under a million dollars ever again." McKee tells Ariel Helwani. "Every time I step into that cage, there's an 'O' written on my record. I just don't think it's reasonable for me to go backwards, anything under a million."
Do you think AJ McKee will end up in the UFC?
also read "Uncle Mike's Watchful Eye" – Mike Tyson mentoring Henry Cejudo before his return to the Octagon
https://firstsportz.com/bellator-aj-mckee-wants-to-fight-in-the-ufc/ "It's No Secret" – Bellator Featherweight Champion AJ McKee Gives an Update on His Desire to Fight in the UFC » FirstSportz