"It's just not my thing," Max Verstappen slams Drive to Survive over fake rivalries » FirstSportz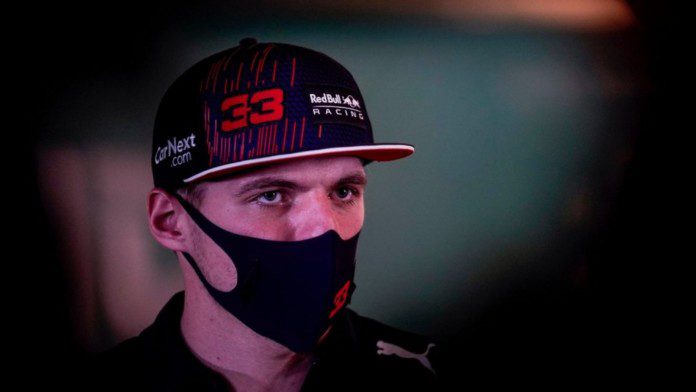 F1's new season begins this weekend and hype surrounding the new season has been building since the car's launch in February, boosted exponentially by the pre-season rounds of testing in Barcelona and Bahrain. Another big contribution was made by the Netflix show about F1 Drive to survive.
The fourth season of Drive to Survive was released on March 11th, just under a week before the first race weekend that took place Bahrain. And the show has received a tremendous response from fans worldwide, with mixed reviews and harsh criticism alike. And one of the harsh critics was the 2021 F1 World Champion, Max Verstappen.
Max Verstappen accused the show of casting him in a bad light after forging a fake rivalry against his ex-teammate and now McLaren driver Daniel Ricciardo. For that reason, and the alleged use of out-of-context comments, Max Verstappen also chose not to give an interview to the Netflix team and stayed out of the show.
Max Verstappen doesn't like it when rivalries are faked
This season, the show has also drawn criticism from many drivers, most notably the two Red Bull drivers, Max Verstappen and Sergio Perez. Max Verstappen has once again spoken out sharply against the show, which is not his first time starring.
The Red Bull driver said: "I saw two episodes, but I wasn't very impressed. Faking rivalries is just not my thing." This was somewhat supported by his teammate Sergio Perez as he said: "There was enough drama in the season. They obviously went too far in preseason. I expected it to be the best season ever, but to be honest I haven't finished it yet."
The show has been accused of over-dramatization and forging rivalries between multiple drivers in the past, which Max believes has tarnished its image in the past. Max Verstappen's criticism also comes from a general perception of the show.
ALSO READ: Bahrain GP 2022: find out number of laps, expected strategy, weather forecast and DRS zones
https://firstsportz.com/formula-one-its-just-not-my-thing-max-verstappen-slams-drive-to-survive-for-faking-rivalries/ "It's just not my thing," Max Verstappen slams Drive to Survive over fake rivalries » FirstSportz