"It's a disaster, inhumane" – Olympian Aliona Savchenko was "speechless" after seeing figure skaters at the Putin rally » FirstSportz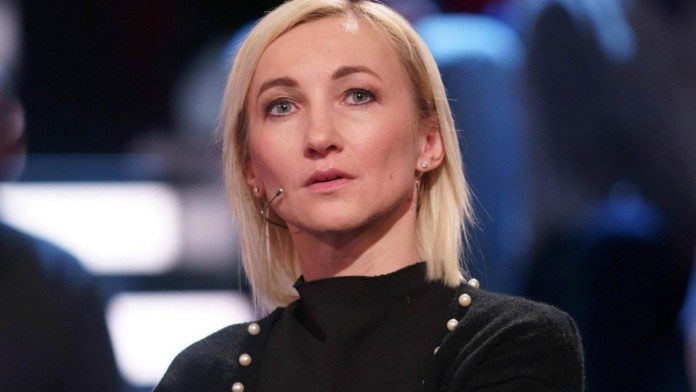 Former Olympic and world champion in figure skating Alyona Savchenko said she couldn't believe her eyes when she saw athletes at a pro-war rally in Russia.
Savchenko, who will take on a new role at the Netherlands, said her family members are still trapped in her native Ukraine. Also, they are running out of food and have not been able to go out for several days.
Previously, an Inside the Games story reported that the figure skaters – Nikita Katsalapov, Victoria Sinitsina, Evgenia Tarasova and Vladimir Morozov – were photographed during a pro-war rally organized by Russian President Vladimir Putin last week to rally support for his invasion of Ukraine.
"It is very painful what is happening between Ukraine and Russia. Children and people are dying, countries are being destroyed – it's a catastrophe.
"And these athletes are celebrating and supporting this gala. It's inhuman. However, I don't know if they went there voluntarily or not. Rumor has it they had to or were forced to do it. Unfortunately, I can't assess that." She said during an interview with Eurosport.
"Deleted many from my contact list"
When asked if she was in regular contact with anyone in Russia, the former Germany coach said she had to erase a lot of people from her phone.
"To be honest I've deleted many from my contact list' Savchenko said. "I cannot understand why some support this war.
"Others are against the war but don't talk about it. There are many people who write me negative messages. But there are also many who are against the war. However, they write to me that there is nothing they can do about it. If they protest against it, they would pay for it with long prison sentences or even their lives."
Also read | "Totally outrageous that I don't even know how to express myself" – Olympian Mikaela Shiffrin on the war in Ukraine
https://firstsportz.com/skating-its-a-catastrophe-inhumane-olympian-aljona-savchenko-left-speechless-after-seeing-figure-skaters-at-putin-rally/ "It's a disaster, inhumane" – Olympian Aliona Savchenko was "speechless" after seeing figure skaters at the Putin rally » FirstSportz