"It will be nice to have some more track time," Kyle Busch said of the limited training session that poses a threat this weekend in COTA » FirstSportz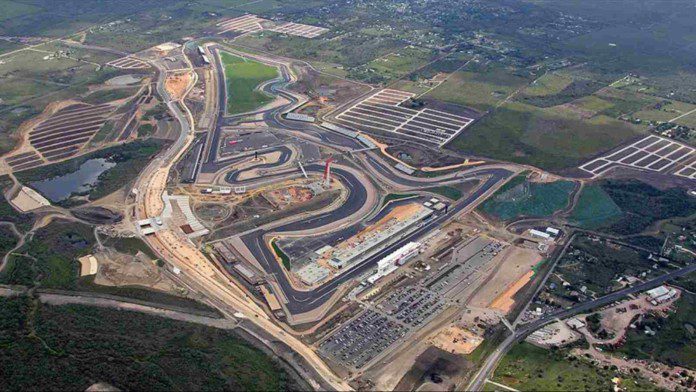 Circuit of America also known COTA everything is ready to warm up NASCAR to Austin next weekend. As this is the first road course series of the year, it also brings with it some challenges for the drivers.
Riders will have less practice time ahead of qualifying races at the Circuit of The Americas by getting behind the wheels of NextGen race machines. COTA will host the truck series followed by the Xfinity series and then the NASCAR Cup Series from this Friday. Find out what Kevin Harvick and Kyle Busch have to say ahead of this weekend's race at the Circuit of The Americas in Austin, find out what veterans Kyle Busch and Kevin Harvick have to say about the weekend's race in COTA.
"It will be nice to have some more track time," says Kyle Busch of the limited practice ahead of the COTA race and how his Truck Series Run can help him
Kyle Busch drives the No. 18 Toyota Camry in the Cup Series for Joe Gibbs Racing and the No.51 Toyota Tundra for Kyle Busch Motorsport in the truck series. He also thought it would be great if he could get more time to get his feet wet with the Truck Series and understand the machine and the road ahead of Monday's Grand Prix. The former champion, who will race in both the Truck Series and Cup Series, thought it would be really good to get his hands on the vehicle away from simulator training.
"I think it gives us an opportunity to go out and get our feet wet in the Truck Series and get a feel for the tire and the new car and really think about what you can learn." said Kyle Bush.
Kyle Busch added that he's a perfectionist and would like to use this extra time to take notes and learn a little more about what it's like off the simulator and make the most of the limited time he has left would like.
"I'm a bit of a perfectionist so it will be nice to have a little more track time to work on my car and gain some experience and also know a little more about how it's like than we do do in our simulation and other ways we prepare for races and the limited practice time we will have," adds Kyle Busch.
"It's a different road course prep week than anything else," Kevin Harvick believes that reduced practice time will put more stress on drivers in COTA
Kevin Harvick a.k.a. "Happy Harvick" who wears the #4 Stewart Haas Racing in the Cup Series seems a bit nervous with his Austin race coming up. He thinks road racing should be a lot of effort as opposed to racing on the regular ovals.
At the Circuit of The Americas, Kevin Harvick has stumbled as he has to memorize everything before actually going out on track for practice. He says a driver should spend far more time on the simulator, taking notes, memorizing shift points and keeping an eye on the line before hitting the track.
"There's just a lot more time going into a road racing week. You have to spend a lot of time in the simulator. You have to spend a lot of time on your previous notes and making sure you have the shift points and all the things to remember as far as curbs to go and things not to go where You have to be on the race track", says Kevin Harvick.
Kevin Harvick added that you have to get used to the new cars with their feedback in a short period of time and that the road course prep week is very different and requires more effort compared to other circuits.
"You have to combine that with trying to do it in a short time and getting something out of these exercises to give feedback on the cars. It's a different prep week for the road courses than anything else." Kevin Harvick added.
Also read: "Fortunately, we were in the right place at the right time," said Corey LaJoie happily as he secured his best pole position to date in Atlanta
https://firstsportz.com/nascar-it-will-be-nice-to-have-some-extra-track-time-kyle-busch-on-limited-practice-session-being-a-threat-in-cota-this-weekend/ "It will be nice to have some more track time," Kyle Busch said of the limited training session that poses a threat this weekend in COTA » FirstSportz