Is the mysterious sigil in the Rings of Power the Eye of Sauron?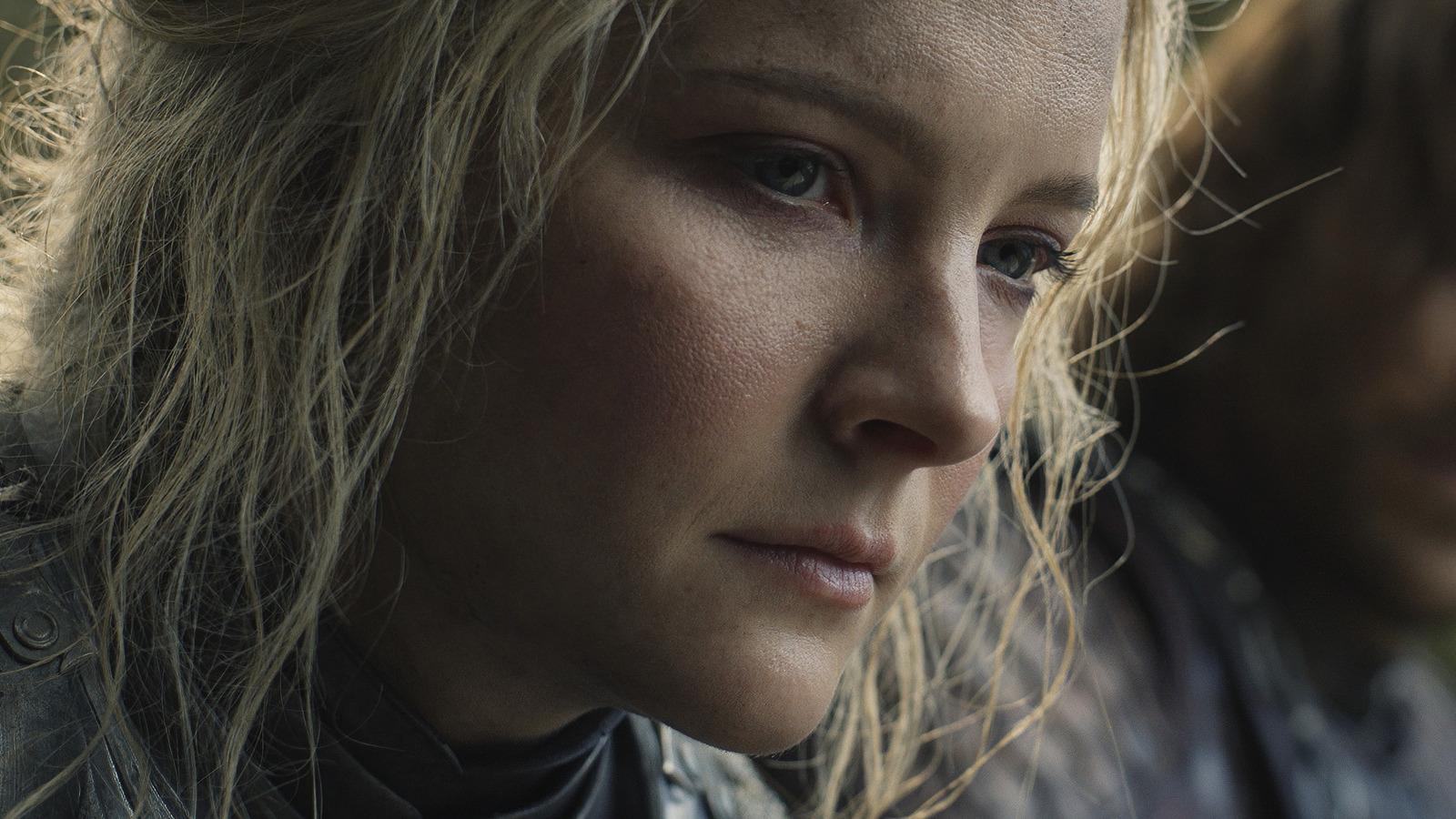 The short answer is no, not once the creative team has done their research, which we have to assume they did. The long answer requires a little more explanation, so let's break it down. Sauron took the Seal of the Great Eye during the Third Age (the era in which Tolkien's most famous story takes place). The Lord of the Rings: The Rings of Power takes place in the Second Age, thousands of years earlier. That immediately rules out any chance that these two seals are exactly the same — assuming Amazon has done its due diligence. Also, the Eye of Sauron has a dual meaning with the palantíri (the ominous crystal balls seen in the first trilogy of films) that Sauron uses to usurp Sarumon (Christopher Lee). These have yet to be introduced in the Amazon series. So if it's not the Great Eye, then what is it?
Okay, that's pure speculation, but it's possible that Amazon has remembered how important symbols are to the mythological The Lord of the Rings trilogy. Middle-earth is a land of symbols, so it would make sense that the creative team behind Rings of Power decided to create a new sigil for Sauron that might evoke some of the imagery later associated with the symbol would be brought Dark Lord of the Last Days.
For this to make sense, it's important to understand a few things. First, that Morgoth is Tolkien's version of the devil himself, fallen grace. Second, that Sauron is one of his many servants. Third, whenever Morgoth falters in his quest to conquer Arda (the world where Middle-earth is but one continent), which happens with hilarious frequency, Sauron tries to try it himself. It's possible that this seal is a physical representation of Sauron's latest solo project – a trademark of sorts.
https://www.looper.com/992494/is-that-mysterious-sigil-in-the-rings-of-power-the-eye-of-sauron/ Is the mysterious sigil in the Rings of Power the Eye of Sauron?