International Friendlies: Player Ratings Croatia vs Bulgaria as the Vatreni win 2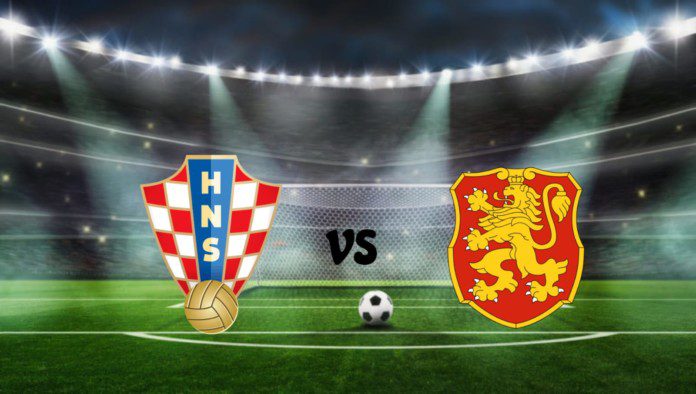 Croatia vs Bulgaria: Croatia met Bulgaria on the 29th at the Educational City Stadiumth March friendly.
In this international friendly game, these two teams fought to the end. The score was 0-0 at half-time but the second half was full of drama as Duje aleta-Car received a red card in the 63rd minute and Kiril Despodov scored Bulgaria's first goal just six minutes later. After the first goal, Kiril Despodov was sent off for foul play and placed in the box, allowing Croatia to equalize. Luka Modric scored a superb penalty followed by Andrej Kramaric in the 80th minute giving Croatia the lead and a win in that friendly.
Let's take a look at the player ratings for the Croatia vs Bulgaria game:
Croatia vs Bulgaria Player Ratings
Croatia (3-1-4-2)
Ivica Ivušić (TW) (6/10) – Croatia Goalkeeper not much he could do against the goals. Great distribution once again.
Domagoj Vida (6.2/10) – Calm and collected on and off the ball.
Mile Škorić (5.3/10) – A few loose touches and dribbling under little pressure from the game.
Duje Ćaleta car (6.5/10) – Kept his spot but couldn't show his passing range.
Nikola Moro (7/10) – Tried to pick the lock and finally succeeded.
Mislav Orsic (8.1/10) – His physicality counted against a pretty intimidating duo in the middle of the park.
Borna Barisic (8.6/10) – Shone with passes and touches. Good communication with the striker.
Lovro Mayer (6/10) – Lost his runners but at least put in a good shift on both ends.
Mario Pasalic (7.1/10) – Made a good run. Was brilliant with the crossing.
Marko Livaja (7/10) – He always looked lively, even when his cunning didn't pay off.
Nikola Vlasic (6.8/10) – The game started brilliantly, but dropped in the second half
Replacement:
Ivan Perišić – N / A
Marin Pongračić – N / A
Mateo Kovačić – N / A
Andrej Kramarić – N / A
Luka Modric – N / A
Ante Budimir- N / A
Bulgaria (4-4-2)
Svetoslav Wuzow (TW) (5.9/10) – Bulgaria The keeper made some decent saves but you felt he could have done more
Edisson Yordanov (6.6/10) – Passing was good. Could have been better in defence.
Andrea Hristov (7/10) – couple caught. Was good with fround tackles. Made a good impression in this game.
Petko Hristov (6.9/10) – Blocked few passes. Made a good run with midfield. Passes was on point.
Ivan Turitzov (5/10) – Had a decent outing. Was slow on defense but made good air attacks.
Radoslav Kirilov (5.2/10) – Couldn't play off his physical superiority.
Kristian Malinow (5.3/10) – Very calm before being picked up with a concussion.
Ivaylo Chochev (6.7/10) – He seemed able to create danger whenever he was on the ball
Todor Nedelev (6.4/10) – Far safer in possession. Made some good key passes. Passes were good.
Kiril Despodov (7.5/10) – Linked very well with the midfielder. Scored a brilliant but was sent off immediately after a minute with being handed a red card.
Martin Minchev (6.2/10) – Wasn't very on point in this match. Made good runs but control was an issue.
Replacement:
Miki Orachev– N / A
Georgi Kostadinov– N / A
Dominik Jankow– N / A
Georgy Yomov– N / A
Atanas Ilyev– N / A
Borislav Tsonev N / A
ALSO READ: International Friendly: Azerbaijan vs. Latvia Player Ratings as Latvia beat Azerbaijan 0-1 in the final minutes at full time
https://firstsportz.com/croatia-vs-bulgaria-player-ratings/ International Friendlies: Player Ratings Croatia vs Bulgaria as the Vatreni win 2