'I'm the captain now' When Sami Zayn was asked by a legend to drop by in 2016 » FirstSportz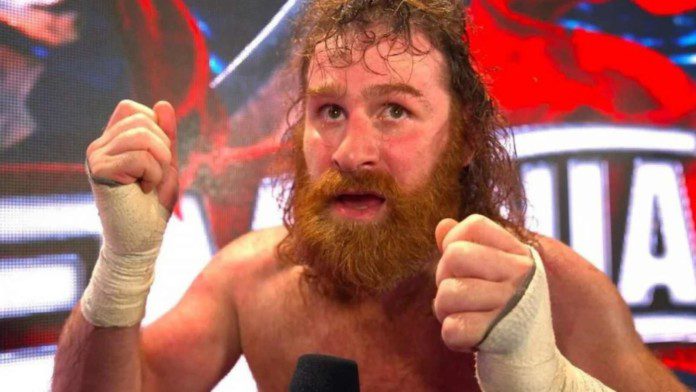 Sami Zayn is undoubtedly a creative genius and can be considered one of the best wrestlers in the world. The Great Liberator without a proper main event run except in NXT has kept himself relevant throughout his WWE career. The former three-time Intercontinental Champion nailed every shtick given to him, whether it was a babyface or a heel, and you can see that in the WWE Universe's reaction.
The Painmaker recalls planning the 2016 MITB match with others and Sami constantly making suggestions and talking non-stop during the discussion. According to Chris, Sami and Owens planned a dangerous place, otherwise the fans wouldn't care. During an interview with Jon Moxley, Jericho recalled the incident on his Talk is Jericho podcast:
"It was you and me, and it was Sami and Kevin, and it was Cesaro and Del Rio. And Sami and Kevin were convinced that they had to build a contraption and take some ridiculously stupid bump or nobody would care and they just sat there and were typical Mox. 'Whatever you want to do' and Sami talked, talked, talked."
Has Sami Zayn asked Cesaro to remain silent?
The match was won by Jon Moxley and it is worth noting that all three members of The Shield held the WWE Championship at one point during the night. Chris Jericho spoke about the pre-match discussion and how he had to take the helm from Sami Zayn in the face of an overly enthusiastic Sami even asking Cesaro not to speak:
"And Cesaro said, 'Sami, can I say something?' And Sami says "No" and keeps talking. Cesaro was the same [Jericho makes an angry noise], and I remember at one point saying, 'Okay, stop it. I'm the captain now. I take over. Everything has to be approved by me. If you have a problem, talk to Vince. It's about climbing the ladder and reaching for the title. That's all that matters' and we had the match. You won."
ALSO READ: "It's All Part of a Master Plan"; Sami Zayn snaps at people who call him a coward
https://firstsportz.com/wwe-news-sami-zayn-asked-to-keep-quiet/ 'I'm the captain now' When Sami Zayn was asked by a legend to drop by in 2016 » FirstSportz