"I'm not worried about Roland Garros or Wimbledon," said Stan Wawrinka after the lost comeback match at the Marbella Challenger » FirstSportz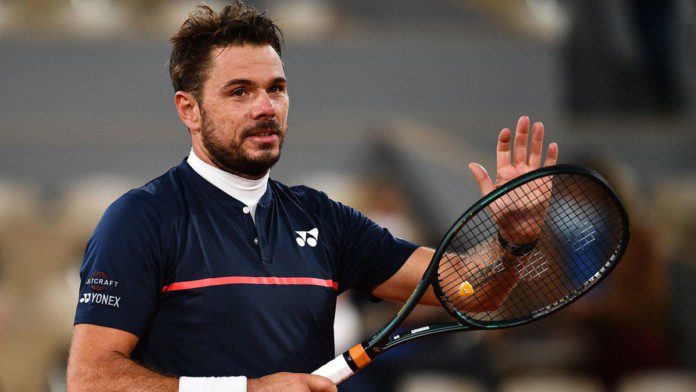 Stan Wawrinkaagainst which the three-time Grand Slam winner lost Elias Ymer in the entrance game at the Marbella Challengers 2022. The final score was 6-2,6-4 and Wawrinka lost in a straight set match. The 25-year-old is a Swedish player with a world ranking of 131.
However, the Swiss player and veteran isn't too concerned and says he will focus on Monte-Carlo as that is the upcoming match and he needs to combine training with matches and he will stay on the pitch for a long time to keep improving.
"I'm not worried about Roland Garros or Wimbledon, I have to focus on the present moment. My next tournament will be Monte Carlo. I have to combine good training with games, I can't just focus on games to stay fit. Now I have to spend a lot of time on the pitch to keep improving." said Wawrinka from Lusanne.
Wawrinka remains optimistic throughout
After the shocking loss, Wawrinka was far from upset or worried. He told a small group of media, "Physically I was fine. It was really positive. I was very happy to play in a tournament again and feel the emotion and stress of a game."
So the three-time Grand Slam champion has to clear the hurdle of the French Open ahead of him. But the tennis star claims he won't be putting pressure on himself and by the time the tournament comes around he will have improved his playing position and form and continue to move forward.
"I know I will be playing much, much better by then. There is still a lot of time until the French Open. I will be on a different level there, both physically and in terms of play." said Wawrinka after his loss.
We love the optimism he shows after a game as it is very important for players to keep their mental and physical health to keep going even if they have lost. Focusing on the next game, Wawrinka's optimism and confidence that he will be prepared for the French Open is a cue for all other tennis players to follow his mentality. He's also realistic as he knew the loss was to be expected. He says,"I knew it was going to be difficult. But overall it was a positive week for me."
His personality and determination has him rooting for fans and hoping his future games and tournaments will show him the best of the best.
Also Read: Nick Kyrgios Drops a Massive Bombshell About His Engagement to Girlfriend Costeen Hatzi
https://firstsportz.com/tennis-im-not-worried-about-roland-garros-or-wimbledon-stan-wawrinka-after-losing-the-comeback-match-at-marbella-challenger/ "I'm not worried about Roland Garros or Wimbledon," said Stan Wawrinka after the lost comeback match at the Marbella Challenger » FirstSportz