"I'm dropping a diss track"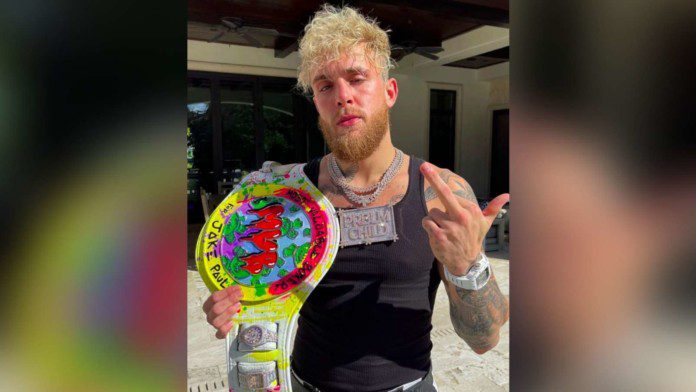 Jake Paul, the social revolutionist, has a surprise tomorrow for UFC president Dana White.
The Problem Child will dig up the UFC president every chance he gets. Paul speaks out about the fact that UFC exposes their fighters to insignificant salaries and no long-term benefits.
Paul wants to help boxers make more money, because he has seen many boxers exercise hard, but they don't earn much. As a result, Paul wanted to change the pay structure in both boxing and MMA.
Paul spoke to Stephen A. Smith on First Take and said he wants to form a warriors coalition and he wants the fighters to get health care and other benefits because they all get paid. low salary. Paul also has something planned for White for tomorrow.
Paul speak, "It's really about the fighters. You know, I've been in the gym and I've seen how hard these people work and how mistreated they are and how underpaid they are all. So it's really about the warriors having to pay, take care of them, and piss off the bear and disrupt his entire business. I'm releasing a diss track on Dana White Tomorrow tomorrow morning so you'll see and I'm not stopping anytime soon. But this is about fighters, you know, I want to form a warrior alliance. This is my goal, is to really impact the entire sport, both MMA and boxing."
Related Posts – "F**k Dana White" – Jake Paul makes a harsh assessment of the UFC President's disrespect for Francis Ngannou and Co.
Is it possible that Jake Paul and Francis Ngannou could form a fighting alliance
They don't pay fighters in the UFC the same way as boxing, even though boxing and UFC both have different business models. The UFC's model is more suitable for a tournament, the total amount that UFC fighters make and the amount they receive is too low.
UFC and White think they are making money but it is the person who is actually fighting inside the octagon that makes the money. Sure, the UFC has done a great job promoting fighters and has built a huge brand name. Even so, they can't just give 15-20% to the boxers while in other tournaments the athletes get around 40-50% of the revenue.
UFC athletes are supposed to be independent contractors, but they cannot perform other sports or avenues without the permission of the UFC. They do not receive pensions, health care, or any other permanent benefits. The UFC can release them at any time, but the UFC will keep the contract for years.
Recently, a few big names have shed some light on this issue. Francis Ngannou and Jake Paul spoke out about a warrior alliance. An association of UFC fighters is something that many people have thought about and tried, but to no avail. The business of fighting is a very good business, and working together for the benefit of each other is unlikely to succeed.
Let's see what Paul's message to White is for tomorrow.
Also read – "Go see GK," Tyson Fury urges Francis Ngannou to fight him for "real money"
https://firstsportz.com/mma-im-dropping-a-diss-track-jake-paul-mounts-fresh-attack-on-dana-white-amid-talks-of-unionizing-fighters/ "I'm dropping a diss track"