Sports
"I owed it to all black NFL coaches to stand by him" Steve Wilks and Ray Horton join Brian Flore's racial discrimination lawsuit against the NFL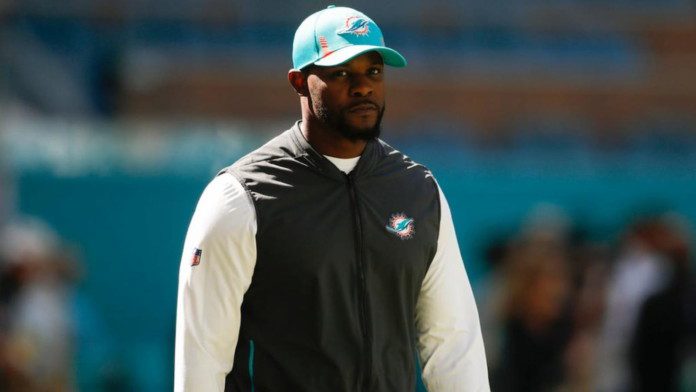 In the time since Brian Flores filed his lawsuit against the NFL, he has garnered the support of many. Most notably now, he has added two plaintiffs in former coaches, Steve Wilks and Ray Horton, who allege they were discriminated against by the Arizona Cardinals and Tennesse Titans, respectively.
The news comes fairly soon after Brian Flores added the Houston Texans to his lawsuit. The lawsuit has been amended and read "Texans were rightly concerned that Mr. McCown's hiring of Mr. Flores would bolster Mr. Flores' allegations of systematic discrimination against black candidates, particularly given that the team was after Black head coach David Culley only fired one season. "
Eventually Houston hired Lovie Smith as head coach and Flores saw that as a good thing "To be clear, Mr. Smith is more than qualified for the role, and it's a positive thing that another black head coach has been hired by an NFL football team." But it's alleged Houston didn't hire Brian Flores at all because of his lawsuit and that he took a stand against systemic racism in the NFL.
Along with this update came two trainers, Steve Wilks and Ray Horton, who had some pretty ridiculous claims of their own.
Related: 'Won't back down': Giants owner John Mara says he will not settle Brian Flores' lawsuit at any cost as all allegations are completely false
Steve Wilks and Ray Horton contribute to Brian Flores' discrimination lawsuit
Steve Wilks claims he was discriminated against by the Arizona Cardinals in 2018 when he was their coach, and Ray Horton believes the Tennesse Titans discriminated against him in 2016 when he was interviewed for the head coaching job.
In the amended lawsuit, Wilks alleges that he was only hired as a "bridge coach" and never had a fair chance to succeed. It is reading "Mr. Kingsbury, who is armed with quarterback Kyler Murray, has a much longer leash than Mr. Wilks and, to his credit, has succeeded. That is to say, Mr. Wilks would have on the same opportunity Mr. Kingsbury was afforded , certainly also successful."
Wilks was quoted "When Coach Flores filed this lawsuit, I knew I owed it to myself and to all black NFL coaches and prospective coaches to stand by him," he said. "This lawsuit has shed further important light on a problem we all know exists but too few are willing to address. Black coaches and candidates should have the same ability to find and retain employment as white coaches and candidates."
As for Ray Horton, he was when he heard his interview with the Titans was a farce "devastated and humiliated" He too was quoted "By joining this cause, I hope to turn this experience into a positive one and bring about lasting change and create true equality of opportunity in the future."
So far, the NFL and the Cardinals and Titans have said nothing, but an explanation should be expected. Things are certainly starting to heat up as Brian Flores is making some waves and trying to do the right thing.
Also read: Death penalty for man who killed former NFL player Brandon Short's pregnant daughter
https://firstsportz.com/nfl-2-coaches-join-brian-flores-lawsuit/ "I owed it to all black NFL coaches to stand by him" Steve Wilks and Ray Horton join Brian Flore's racial discrimination lawsuit against the NFL