"I know that Mr. Hendrick would love it if I was in the car", Jimmie Johnson about a potential Le Mans entry with "Garage 56" » FirstSportz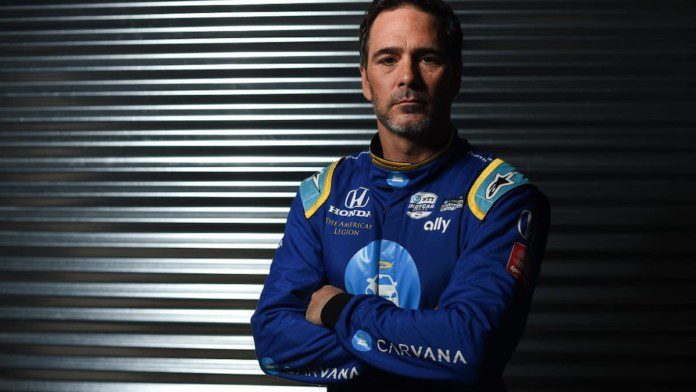 Hendricks Motorsport everything is ready and in talks with IMSA and NASCAR with plans for the first appearance in "Garage 56" in 24 Hours of Le Mans sometime next year. They are now working on their cars and looking for drivers.
Jimmie Johnson The now-retired Cup Series driver is a keen motorsport enthusiast who is really keen on switching between different racing formats. He is currently driving in the IndyCar series and is struggling to get around but stole P6 in his last race at Texas Motor Speedway. He has won seven season championships and has an astonishing 83 wins in the Cup Series.
Jimmie Johnson is gearing up and looking forward to leading Hendricks Motorsports and IMSA to their entry into the 24 Hours of Le Mans
Jimmie Johnson is in talks to rejoin Hendricks Motorsports aside from having 19 NASCAR seasons with the team and this time it will be for the team's entry into 'Garage 56' at the 24 Hours of Le Mans to be next year. He is reportedly ready to join the team and ride for the team again.
Jimmie Johnson thinks scheduling could be a potential issue, but he's certainly interested in driving and working with Hendricks Motorsports Rick Henrik. He's also pretty sure that the synergies that have existed all these years are still there and that he wants to seize the opportunity.
"I know there's interest for me to be in the car, I know Mr. Hendrick would love me to be in the car, so there's all this synergy that exists there and quite frankly, that synergy have led opportunity' said Jimmie Johnson.
With Jimmie Johnson ready, the Le Mans team needs two more drivers and Rick Hendrick is interested Track Elliot and Kyle Larsonif not the current racers, he can also ride Jeff Gordonthe vice president of his team.
Also read: 'It will be nice to have some extra track time', Kyle Busch on the limited practice session that poses a threat in COTA this weekend
https://firstsportz.com/nascar-jimmie-johnson-gearing-up-to-take-hendricks-motorsports-and-imsa-for-their-garage-56-entry-into-the-24-hours-of-le-mans/ "I know that Mr. Hendrick would love it if I was in the car", Jimmie Johnson about a potential Le Mans entry with "Garage 56" » FirstSportz