"I grew up with brothers who went to prison" Brock Lesnar drinking tea about his childhood »FirstSportz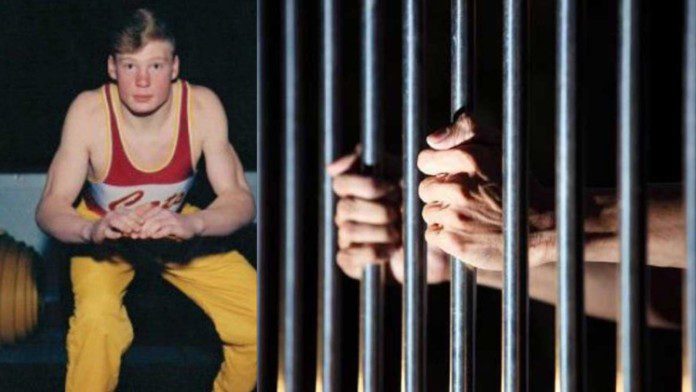 Long before entering the WWE ring, Brock Lesnar was The Beast Incarnate.
Lesnar recently appeared on The Pat McAfee Show, where he spoke on a number of topics. Lesnar testified that he always clashed with his brothers as a child when it came to his childhood. When he was 18, he had a lot of them and put one of them in the Chinese cupboard. Interestingly, his parents didn't care.
"World War 3" – Brock Lesnar
Brock Lesnar talked about how he was always involved in fighting and wrestling. He grew up with brothers who went to jail for fighting on the street. Brock says that the Lesnar family has always been known for fighting. Here's what the WWE Champion said:
"I fought as a child. The locals from Webster, South Dakota will tell you the Lesnar family are warriors," said Brock Lesnar. "I am six years younger than my two older brothers, who just got out of prison on Monday morning and went to school for fighting in the street. I grew up with that stigma. We go there for street dancing, I go there to fight. That's what we did. That's what I did, anyway. Then it was the girls and had a few drinks. My mother said, 'You have to make some money with this.' It took my mom and dad through hell."
Beast recalls a time when he brought one of his brothers through China's Cabinet in a war. According to him, he was underestimated by his brothers throughout his childhood and when he turned 18, he felt he had enough.
"We fought all the time. My brothers fought and it was World War 3. I fought my brothers, putting them across the kitchen table when I finally grew up and had enough of their damn things. I'm probably 18 years old. I put my brother over the Chinese cabinet. My mom and dad were just drinking the same beer, 'ah, this needs to happen. "
In an all-win contest, WWE Champion Brock Lesnar will face Universal Champion Roman Reigns. This will be the third time Lesnar and Reigns have clashed in the main event of WrestleMania, but it will be the first time that Lesnar as the babyface character is in a match.
Also read: "Not a Planned Location" Brock Lesnar Reportedly Went Wrong at the WWE Exclusion Room
https://firstsportz.com/wwe-brock-lesnar-spills-tea-on-his-childhood/ "I grew up with brothers who went to prison" Brock Lesnar drinking tea about his childhood »FirstSportz