"I don't think Mercedes has fully shown its cards yet," Christian Horner is skeptical about Mercedes, but believes that Ferrari is the strongest » FirstSportz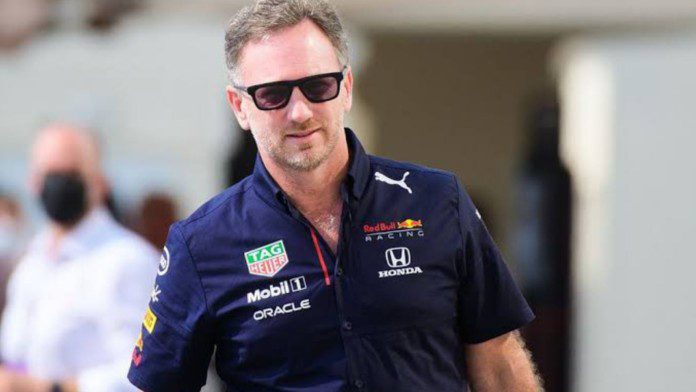 Pre-season testing has been completed and has laid a strong foundation for the teams ahead of the season's opening race – the Bahrain GP. The race will take place on the same track as the three days of testing, giving drivers a sense of familiarity with the track and their cars going into the race next weekend.
During testing, we've seen various teams shine and top the timesheets. Of the unusual toppers were these AlphaTauri and haas. the top teams, ferrari, mercedes, and red bullwere consistent about the testing in Bahrain and Barcelona.
However, the mood is the same in all camps. All teams and drivers believe that the others are hiding their best and are waiting to get the maximum out of the race weekend. Earlier, Carlos SainzLewis HamiltonMax Verstappen, among others, shared this sentiment. And now the Red Bull boss Christian Hoerner joins the list as he said, as quoted by GP fans, "I find that fascinating. We have a completely clean sheet of paper, I don't think Mercedes has shown its sheet in full yet. Ferrari is looking at the form team, one would have to say at the moment. Hopefully we can be there too. It looks like Mclaren has a strong car, Alpine was fast so it's impossible to predict."
Christian Horner's take on Ferrari and Mercedes ahead of the first race weekend
Red Bull was clearly one of the fastest and most stable cars on the track over three days. And the team insisted they had achieved this "without trying". This shows the team's readiness and their confidence in the first race.
However, Christian Horner believes Ferrari is the best team in the field so far and hopes Red Bull could be there too. He said, "To me, [Ferrari is] the car that looks the most stable on the track at the moment. I think they've had a very strong testing period so far, both in Barcelona and in Bahrain. They looked extremely competitive for everyone on the track."
Speaking of the development of the cars, Christia said: "YYou have to keep in mind that these cars are still very immature. Development will be fast and intense and I expect that to change and Mercedes will be a big factor in this championship, I have no doubt about that."
The 2022 season starts next weekend in Bahrain. The teams appear to be making rapid progress as we have already seen the changes to the cars within two weeks of pre-season testing in Barcelona and Bahrain.
ALSO READ: Bahrain GP 2022: Three drivers who can win the first race of the new era of F1
https://firstsportz.com/formula-one-i-dont-think-mercedes-have-fully-shown-their-hand-yet-christian-horner-skeptical-of-mercedes-but-believes-ferrari-is-the-strongest/ "I don't think Mercedes has fully shown its cards yet," Christian Horner is skeptical about Mercedes, but believes that Ferrari is the strongest » FirstSportz