"I don't need to take him seriously" – Israel Adesanya speaks at talks about a potential fight against Khamzat Chimaev »FirstSportz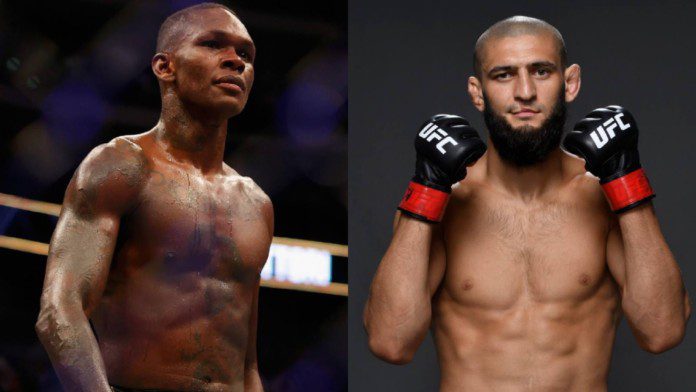 UFC middleweight champion Israel Adesanya are at the top of the world, and while the middleweights are desperate to dethrone "The Last Stylebender" in that position, so are the middleweights, by at least one. Adesanya last fought for a unanimous but favorable victory in a rematch for the title against the previous middleweight champion. Robert Whittaker. During the skirmish, while Whittaker secured many kills, he wasn't able to take advantage of it much as Adesanya wouldn't be on the ground for long and thus kept the match stationary for most of the time.
We know that Adesanya is also a tough athlete, but who knows if he will be as tough as his potential challenger Khamzat Chimaev. Chimaev, who used to jump between middleweight and welterweight, now fights only in middleweight. However, it wasn't that long ago when Chimaev entered a wrestling match with fellow UFC and middleweight Jack Hermansson. Chimaev treats Hermansson as if it were no big deal to overwhelm someone like Hermansson, who is in himself a very tough grappler and weight class above Chimaev.
Israel Adesanya believes Khamzat Chimaev "can beat many top middleweight opponents"
In an hour-long interview at the studio with Ariel Helwani at Fighting MMA'S Time MMAAdesanya talks about his performance at UFC 271, his future as a UFC fighter ahead, his lucrative new UFC contract that will pay him handsomely, and then, his thoughts on Chimaev after Adesanya's final match.
"Khamzat, I mean he's not really suitable now. I don't have to take him seriously until I have to take him seriously," affirm Adesanya "You know there are levels, so we'll see how he does with Gilbert. And he just fights like a middleweight bout I've seen and I'm like who did he fight? And he can beat a lot of middleweight opponents, I'll tell you a lot of that, lots of top mid-tier candidates. But I don't have to take him too seriously until I have to take him seriously. "
What is your assessment of Adesanya's fate when facing Chimaev one day? Do you think the two will run into each other at any point in their lives? Chimaev is a boxer who never needed experience to develop as a top athlete and is therefore one of the kindest athletes in the history of combat sports? Do you feel Chimaev's rise to the top will drop as quickly as it rose? Also, what do you think is next for Adesanya?
Also read: "A few offers have been received already" – Israel Adesanya details how he almost starred in a big Marvel movie
https://firstsportz.com/ufc-i-dont-have-to-take-him-seriously-israel-adesanya-addresses-talks-of-a-potential-fight-against-khamzat-chimaev/ "I don't need to take him seriously" – Israel Adesanya speaks at talks about a potential fight against Khamzat Chimaev »FirstSportz