"I cry every day" – Athletes continue to grapple with no internet, bad food and dirty rooms at the Winter Olympics »FirstSportz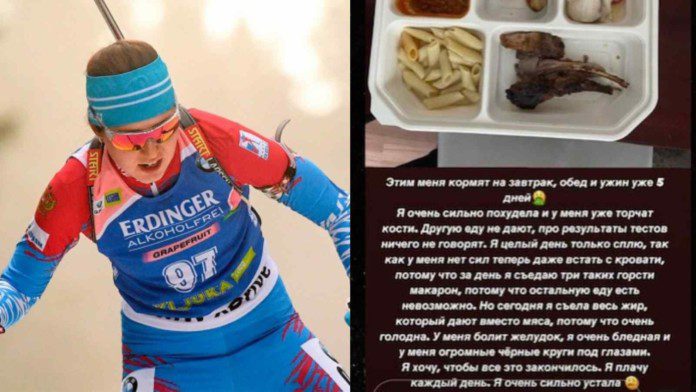 The Beijing 2022 Winter Olympics has always been in the spotlight for all the wrong reasons even before the tournament kicks off on February 4. Meanwhile, many athletes and officials complain about the conditions. poor living conditions, dining options, isolation rooms, and debilitating weather conditions in the village.
According to social media posts, Olympic athletes will talk about the lack of basic amenities that China's capital city has to offer. German Alpine Ski Instructor Christian Schwaiger criticized catering in Beijing and went on to raise concerns about limited food options to fuel high-achieving professional athletes.
"The catering is extremely questionable as it actually serves nothing. "No hot meals" Schwaiger said, through Sun.
"There are crisps, some nuts and chocolate, and nothing else. This shows a lack of focus on high performance sports."
"Lost a lot of weight and my bones are sticking out" – Valeriia Vasnetsova
Before that, the Russian pentathlon athlete Valeria Vasnetsova posted on Instagram to talk about the 'inedible' status of the meal served in Beijing 2022.
"I've been getting this for breakfast, lunch and dinner for five days now. I have lost a lot of weight and my bones are sticking out. I can't eat anything else, I don't know anything about my aura tests," Vasnetsova wrote in a deleted Instagram post.
"I just slept all day because I couldn't even get out of bed. I only eat three handfuls of pasta a day because I can't eat the rest." she added.
"I had a stomach ache, was pale and had huge dark circles around my eyes. I want all of this to end. I cry every day. I'm very tired," she wrote in a report cited by Related press.
Also read | 'Shameful, regrettable' – Indian diplomats skip Winter Olympics after China forces Galwan PLA soldier to carry torch
https://firstsportz.com/i-cry-every-day-athletes-continue-to-struggle-with-no-internet-bad-food-and-dirty-rooms-at-winter-olympics/ "I cry every day" – Athletes continue to grapple with no internet, bad food and dirty rooms at the Winter Olympics »FirstSportz