"He's a legend for the football club." – Chelsea fans on Roman Abramovich selling the club » FirstSportz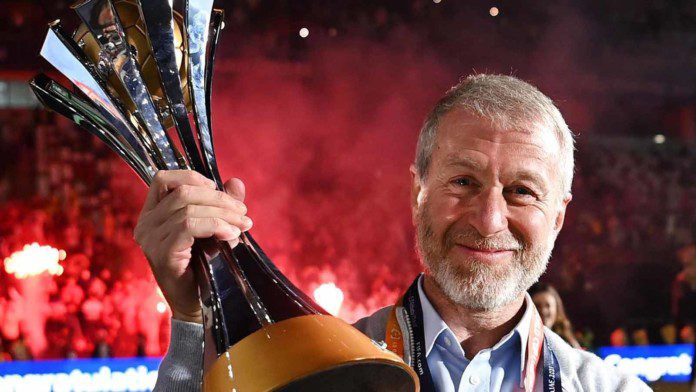 The Russian invasion of Ukraine has already had an impact on the sports world. FIFA and UEFA have suspended Russia from international football and clubs from European competitions. And on Wednesday, Chelsea owner Roman Abramovich announced he would be selling Chelsea after almost 20 years of ownership, with the net proceeds from the sale to be donated to "all the victims of the war in Ukraine".
When Chelsea fans were asked their thoughts on the recent development regarding the club's change of ownership, they responded with appreciation for the work Roman Abramovich has done for the club over these years.
Speaking to Sky Sports, fans said:
"100% a legend. There is absolutely no question or doubt, he has made the club so great compared to what it was when he came in, that's all there is to say about him." said a fan.
"I would say a legend for the football club. Since 2003 he wants to bring success. He was very good. Earned 19 trophies in 20 years. I personally find that very, very good."– said another.
Also read: 'I wouldn't wish that on anyone', Real Madrid's Luka Modric delivers a tough message on the Russia-Ukraine conflict
Chelsea fans on the club's new owner
Fans also expressed concern over who would be the new owner of Chelsea and wished the new owner should be like Roman Abramovich.
a fan said "An owner for Chelsea, someone like him [Roman Abramovich]. But you know, there's only one person like him, that's himself. But someone who's football-oriented, who's passionate about it, like Roman did, and someone who doesn't come in and just fully commercialize the club."
Another fan conceded that the club's owner must be someone with "deep pockets", which means they have ample financial resources.
He said, "I think he'll probably find a consortium, probably three or four investors that will actually take the football club forward. It's a great football club. Roman has been with us for 19 years. It's got a very good response about it, but it's going to cost a lot."
It remains to be seen how Chelsea as a club and the fans will cope with the unexpected move after all the successful years under Roman Abramovich's helm.
Also Read: EA Sports Removes All Russian Clubs and National Team from FIFA 22
https://firstsportz.com/football-hes-a-legend-to-the-football-club-chelsea-fans-on-roman-abramovich-selling-the-club/ "He's a legend for the football club." – Chelsea fans on Roman Abramovich selling the club » FirstSportz