'He'll be exposed' Skip Bayless claims Patrick Mahomes hampered by loss of Tyreek Hill » FirstSportz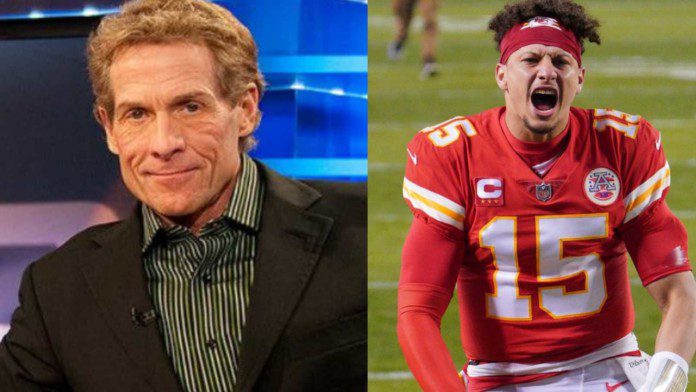 Patrick Mahomes will play without Tyreek Hill for the first time in his career in 2022. His superstar receiver was recently involved in a blockbuster trade that saw him sent to the Miami Dolphins for 5 draft picks. Skip Bayless believes this will be a problem for Mahomes.
Patrick Mahomes and Tyreek Hill have played 58 games together, catching 331 times on 502 goals for 4,638 yards and 42 touchdowns. All of that was accomplished in the 5 seasons that Mahomes was the starter.
With Hill gone, Mahome's job of keeping the Chiefs' offense as explosive as we know will certainly become a lot more difficult. A lot of what made them dangerous was the fact that the defense locked onto Hill so other players like Travis Kelce could open up. Of course he's still there, but now he'll be the focal point of opposing defenses.
In light of all of this, Skip Bayless shared his thoughts on how this is affecting Patrick Mahomes and how it's ultimately detrimental.
Related: "Tyreek Hill made a bad decision," Colin Cowherd believes WR made a mistake in joining the Dolphins
Skip Bayless believes Patrick Mahomes is in for a tough 2022 season
Skip Bayless was quoted as saying in a segment of Fox Sports' 'Undisputed' "Kansas City with the odds of finishing third (to win the Super Bowl) is way too high. You just took a big hit. It's not so much about what Miami won as it is about what Kansas City lost. You lost the deadliest receiver I've ever seen. He's the one who can literally run you off the field. Kelce may be the best tight end, he might hurt me but he won't destroy me."
Bayless further added "Patrick Mahomes is exposed. There will be a big hole in his game because he can't go deep into Tyreek Hill. Right now, the Kansas City Chiefs are no better than the Broncos. I think there is a reverence for Patrick Mahomes that is no longer deserved. I'm not saying Tyreek made him, but his deadly presence made Mahomes a deadly gamble."
The Chiefs certainly have to try and find some weapons, and they have the rest of the free agency to do so. Not to mention, they also now have a plethora of draft picks, meaning they can either trade for an established player or pick one in the draft. Either way, getting another weapon on his offense will be crucial for Patrick Mahome this offseason.
Also read: Seattle Seahawks OPEN to bids for Tyler Lockett and DK Metcalf after Chiefs and Packers express interest
https://firstsportz.com/nfl-skip-bayless-claims-patrick-mahomes-will-be-hampered-by-losing-tyreek-hill/ 'He'll be exposed' Skip Bayless claims Patrick Mahomes hampered by loss of Tyreek Hill » FirstSportz