'Gotham Knights': Why isn't Turner Hayes Damian Wayne?
Gotham Knights'Turner Hayes (Oscar Morgan) isn't the first original character created through a comic book adaptation, but he's an odd case. Its not a situation like Clark Greg's Phil Coulson, who was given a bigger role in the story after fans became accustomed to a supporting character. It is also not caused by problems with actors dropping out unexpectedly, as with BatwomanRyan Wilder (Javicia Leslie). Instead, Turner is an original creation of Gotham Knights, standing alongside a cast otherwise straight out of the comics. But the odd thing is that he wasn't created to fill a role that the source material lacked. Bruce Wayne has many sons in the comics, so why did the series feel the need to create one of its own?
Turner Hayes brings nothing unique to the table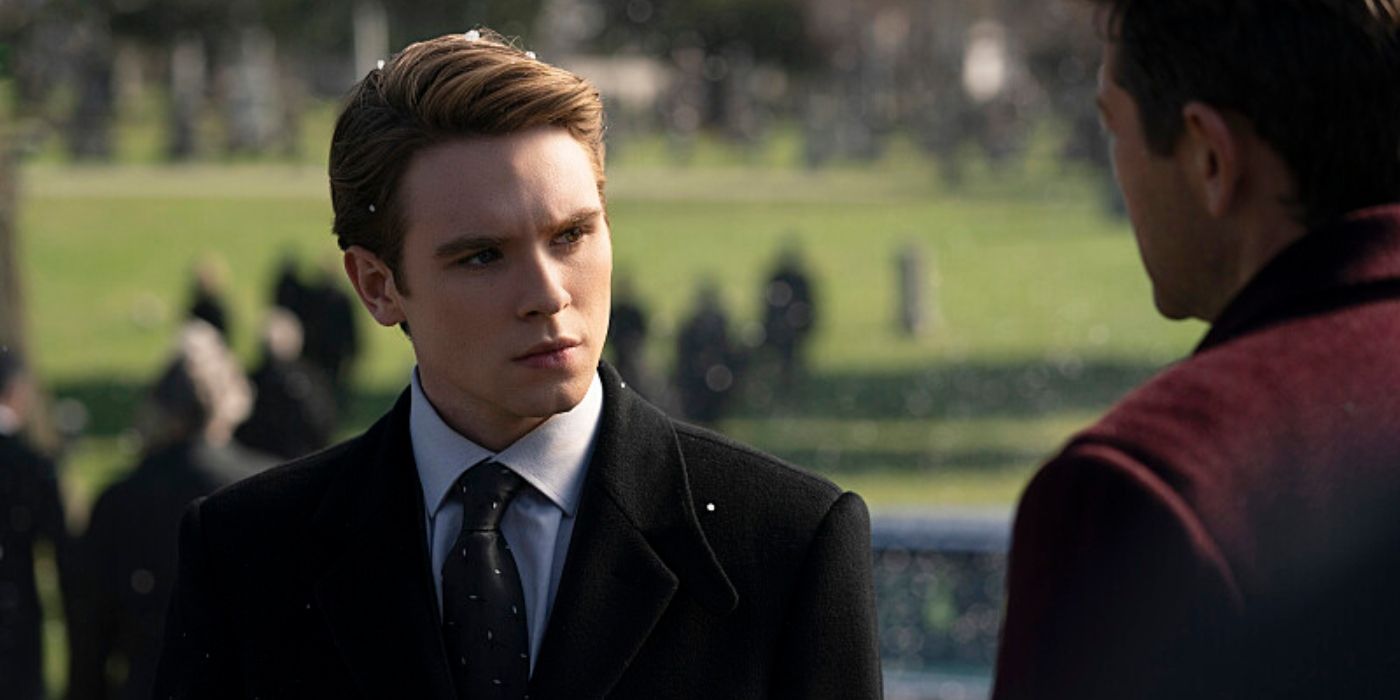 A few episodes later, it's unclear why the series chose to create Turner instead of using one of Batman's sons from the comics. So far, his personality and abilities appear to be a mix of several of these characters. He was adopted after the tragic deaths of his parents including Dick Grayson, Jason Todd and Tim Drake. He has the earnest, well-intentioned optimism of Dick, but he also wields a sword like Damien Wayne once did. His most unique traits are that he had not yet discovered Bruce's secret at the time of his father's death and had not adopted the Robin persona – that role falls to Carrie Kelly (Navia Robinson). Neither is much to build a whole character.
It's possible that as the show progresses we'll learn more about Turner's past and what sets him apart from the other bat kids. Perhaps his life in Burnside before his adoption will come into play, although there is already a good variety between the other adopted sons. Or maybe we're learning that he can do more than use a sword and know things about Bruce Wayne, but it's a bit late to establish more core traits. Given how diverse the personalities and abilities of Batman's sons already are, making Turner meaningfully different from the rest will be a challenge.
RELATED: Who are the Gotham Knights?
The narrative problem with Turner
And that's a problem, because in many ways Turner seems poised to be the emotional center of the show's first season. He and Carrie are the only ones who have an emotional connection to Bruce Wayne. For her, it's not just about clearing his name, it's about getting justice for Bruce's death. And between the two, Turner is much more of a point-of-view character. He's the center of Gotham Academy, half of the cast, while Harper (Fallon Smythe), Cullen (Tyler DiChaira) and Duela (Olivia Rose Keegan) are introduced as a unit. He's the one who lost his father (for the second time, it should be noted), which makes him even more interested in solving the mystery than the others.
Despite this, his only role in the narrative so far has been to be Bruce Wayne's son. The only things he has contributed so far is a place to hide, a motivation to prove his innocence, and a person to complain when the team breaks the law. His main character trait (aside from being prone to parental tragedy) is that he's uncomfortable with being a rich kid now that he's adopted, but the show regularly does whatever it takes to compare him to a contactless one portray rich child to most other cast members. Gotham Knights doesn't seem quite sure what to do with this character they've created, despite being a key component of the story they're supposed to tell.
Damian Wayne fits perfectly Gotham Knight's story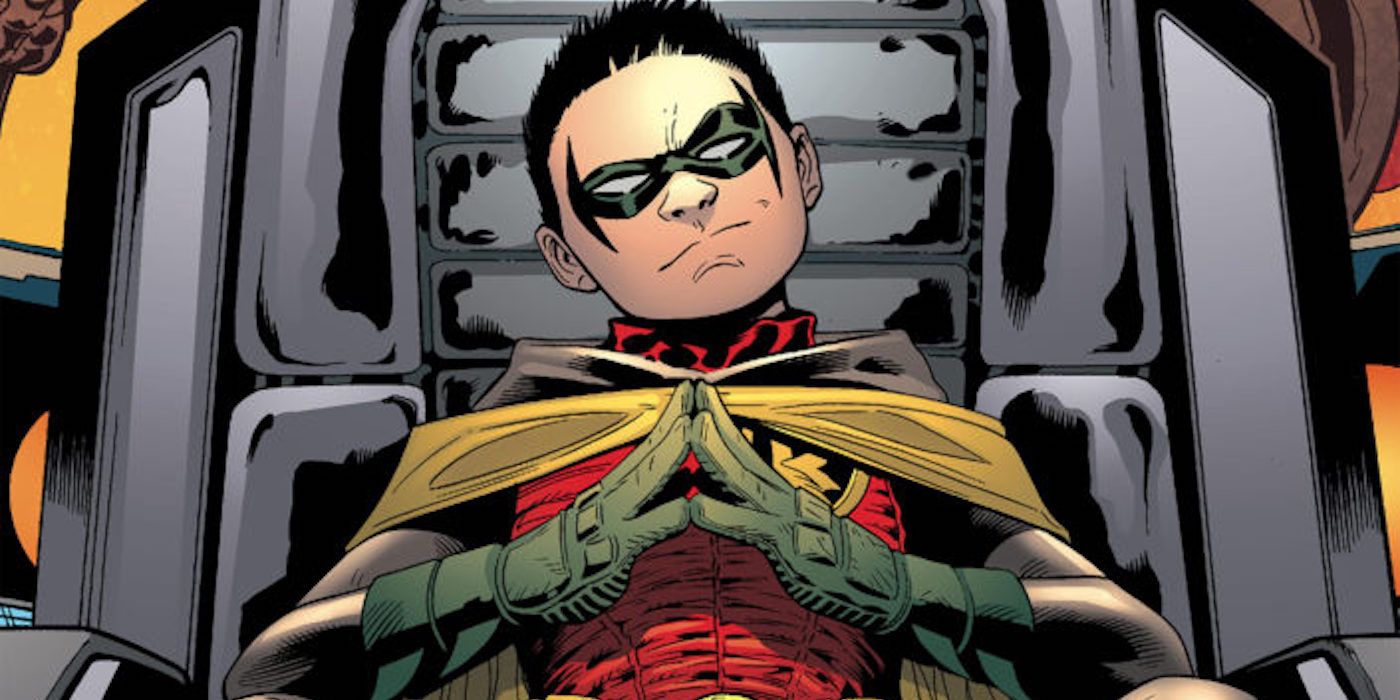 This is all particularly odd because, given what we've seen of the show so far, there's a perfect comic book candidate to play Batman's son: Damian Wayne. Damian is the only one of the primary Robins who is Bruce Wayne's biological son, conceived during an affair with Talia al Ghul (Ra's al Ghul's daughter). Talia trained Damian as part of the League of Assassins before sending him to Gotham to meet his father, where he eventually became the next Robin, though he regularly feuded with Batman over how to exercise their vigilance.
There are several reasons why it would have made sense Gotham Knights Using Damian, and one reason why it makes sense they didn't. Damian's background in the League of Assassins would make the idea that he was behind Bruce's murder much more believable. If the information about his past was leaked when Bruce died and his identity was revealed, it would be great for characters like Harvey Dent (MishaCollins) to believe that this is a real possibility. Damian's skills would fit well with the kind of story the series wants to tell, with lots of sneaking, subterfuge and sword fighting. Also, the odd dynamic of Turner being portrayed as a snobbish rich kid while he was only adopted into that lifestyle would be gone and the disdain the other characters feel for him would seem more natural.
Finally, there is the Court of Owls. The second episode of the series, Scene of the Crime, implied that Bruce's murder was just another in a long line of Wayne murders by the court. Whatever the court intends to do Gotham Knights, it is directly connected to the Wayne family. While each of Bruce's adopted children fills this role, making them his biological child would make this conflict more immediately pressing. While Bruce might think of Turner as his true son, the court is almost certainly made up of wealthy elites who value things like bloodlines and ancestry. If Damian were in Turner's role, the death threat from the court becomes much more immediate and personal to him.
The most likely reason for the creation of Turner Hayes is not a narrative reason, but rather a rights reason. DC has a history of being stingy with its characters, often refusing to have more than one version of a character in live-action at any one time. The four most important robins are already used by various projects. Titans has dick, jason and tim and James Gunn And Peter Saffron have plans for Damian in their new DC movie universe. It is possible that Gotham Knights simply had no choice but to invent their own. But that doesn't change the fact that Turner doesn't seem particularly interesting compared to the characters that came before him, and the series didn't do anything to set him apart from his other fictional brothers. Maybe with time he'll be able to fill in those footsteps, but for now, not using Damian seems like a missed opportunity.
https://collider.com/gotham-knights-damian-wayne-turner-hayes/ 'Gotham Knights': Why isn't Turner Hayes Damian Wayne?