Gerard Pique accidentally posts former Barcelona icon's retirement message, revealing: 'Bojan will say goodbye at the Nou-Camp on Thursday'
Gerard Pique scored an own goal when he accidentally revealed an ex-Barcelona player was retiring. The player in question is Bojan Krkic.
The now 36-year-old Gerard Pique also announced his retirement in November. He played his last game for Barcelona where he retired as a club legend. Post-retirement, Gerard dedicates himself full-time to his organization, the King's League, a 7v7 league.
He created it in 2022 with other well-known soccer stars and YouTubers like Iker Casillas and Sergio Aguero. They regularly contribute to the Kings League discussions which makes for entertaining content. He is currently embroiled in controversy even after the high-profile split from ex-wife Shakira after being caught cheating.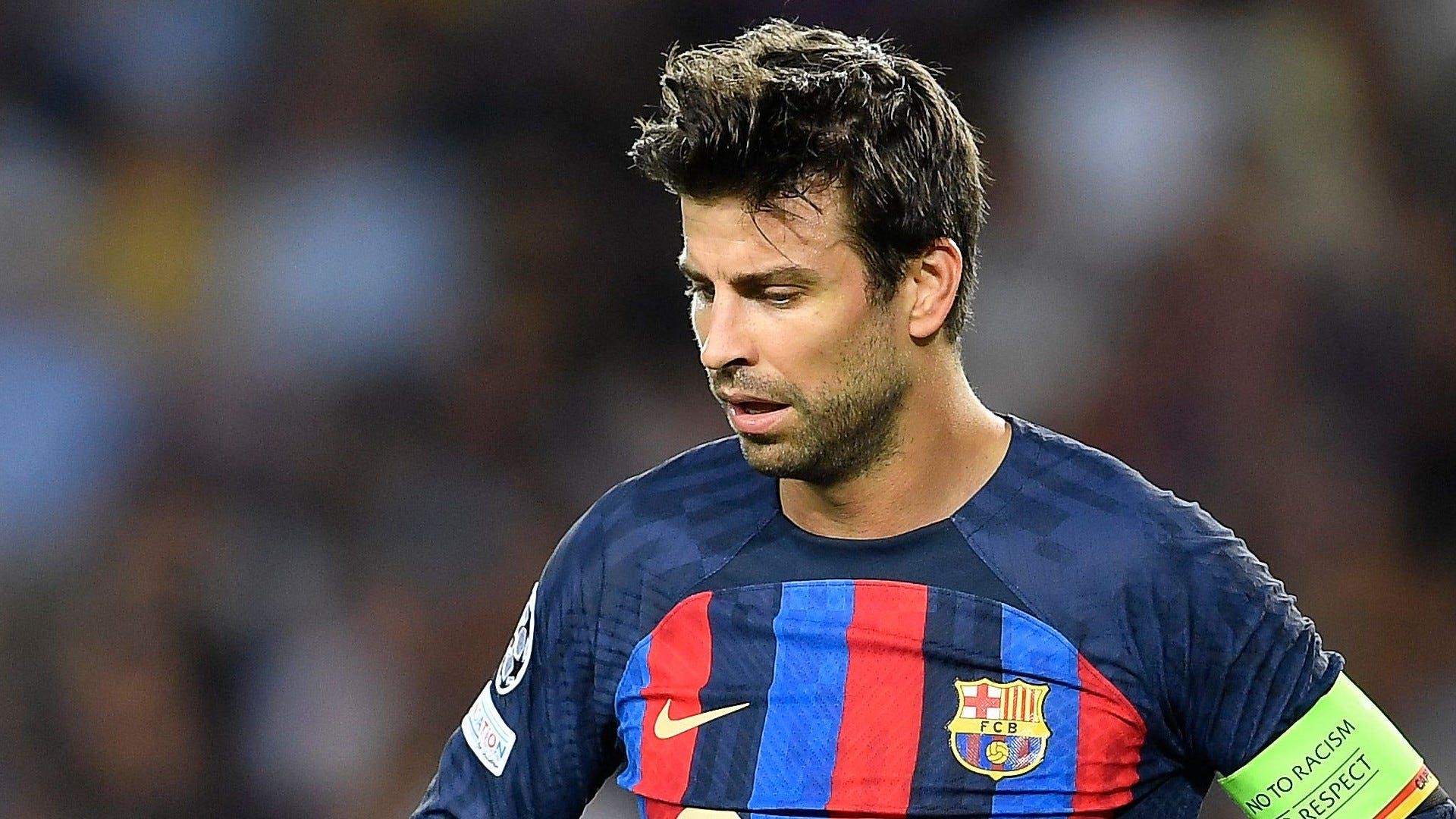 What did Gerard Pique do?
Gerard Pique managed to make headlines again when he accidentally revealed ex-Barcelona team-mate Bojan Krkic's plans to retire before Bojan could publicly announce it himself.
Pique was caught up in a heated discussion about the King's League, which was also streamed live on Twitch. Boajn himself was part of the Twitch stream. Another participant in the discussion and Spanish internet star Ibai Llanos commented that Bojan didn't look too happy.
Pique quickly blurted out: "Bojan says goodbye on Thursday, he goes to the Camp Nou. I'm going to the event."
The statement surprised everyone and everyone was silent for a while. It soon became clear that Pique shouldn't have said that.
BOJAN KRKIĆ SE RETIRA DEL FÚTBOL

El Lick de Gerard 👀

Te esperamos en la @KingsLeague @BoKrkic #Royal League #AfterKings11 pic.twitter.com/ClUqajgweo

– Universo Kings League (@UniversoKingsL) March 20, 2023
Who is Bojan Krkic?
Bojan was an ex-Barca player who came through the ranks at La Masia. During Barcelona's golden period between 2008 and 2011, he won the Spanish league title four times and the Champions League twice. Once touted as Lionel Messi's successor, he failed to live up to expectations.
He even played in the Premier League when he joined Stoke City after having no impact at Barca. His last playing club was Japanese club Vissel Kobe, where even Barca legend Andres Iniesta plays. However, he was released in December 2022.
Since then, Bojan has been involved in other activities. He has fallen in love with a new sport – gravel cycling, although he has yet to announce his decision to retire from football.
Coming through the ranks at La Masia, Pique had gone to Manchester United but came back in 2008. During his time there, he became a soccer superstar. He won all sorts of trophies there, including four Champions Leagues, eight La Ligas and two historic trebles. Pique was also a crucial part of the 2010 Spanish World Cup winning team and the 2012 Euro winning team.
What are your thoughts on Gerard Pique's accident? Do you think he was insensitive? Or was it just an honest mistake? Let us know what you think in the comments below!
https://www.sportszion.com/gerard-pique-accidentally-leaks-ex-barcelona-icons-retirement-news-revealing-bojan-will-say-goodbye-on-thursday-at-the-nou-camp/ Gerard Pique accidentally posts former Barcelona icon's retirement message, revealing: 'Bojan will say goodbye at the Nou-Camp on Thursday'