"From running for MVP to sending his teammates out" NBA fans mock Joel Embiid for injuring teammate Danny Green in the deciding Game 6 vs. Heat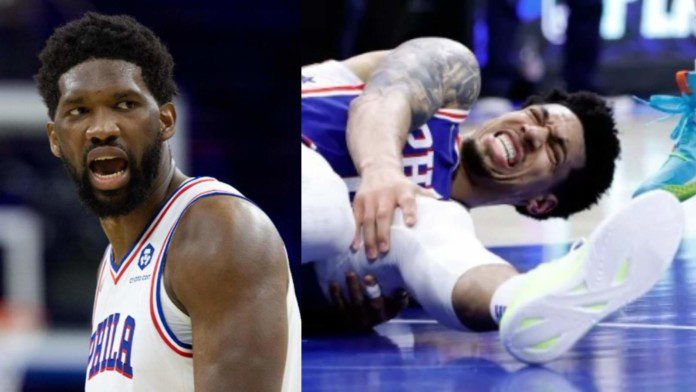 Joel Embid started Game 6 of the Philadelphia 76ers and Miami Heat by inadvertently sabotaging his own team. As he got Danny Green injured himself in the starting minutes and he never returned and was even carried back to the dressing room. The Philadelphia 76ers struggled on both offense and defense throughout the game as the franchise stars and bench were out of form. All of these unfortunate factors, and the path that was already easy for the Heat, saw the Philadelphia 76ers eliminated in Game 6. Danny Green's injury to Joel Embiid really cost them the game as they had no other shooter to rely on and it also lowered their defensive edge.
The Philadelphia 76ers hosted the Miami Heat at the Wells Fargo Center for Game 6 of the series. It was an important game for both teams and was hard fought and neck and neck until the second half when the Jimmy Butler-led Miami Heat took control of the game and dominated the Sixers. James Harden, Tyrese Maxey and Joel Embiid tried their best but were unable to narrow the lead and establish it in the game so the Miami Heat officially ended it. The bottom line of the box is 90-99 and the Sixers will now look to improve their roster and get better in the offseason. However, Danny Green missed an opportunity to prove his worth as his team lost him very early in the game.
Joel Embiid tried to take control from the very beginning of the game and was even successful for some time. But things got physical and heated in his fight for color dominance against the Miami Heat forecourt. With both teams desperate to win the game, the Sixers even found themselves in an all-or-nothing situation from which they didn't survive.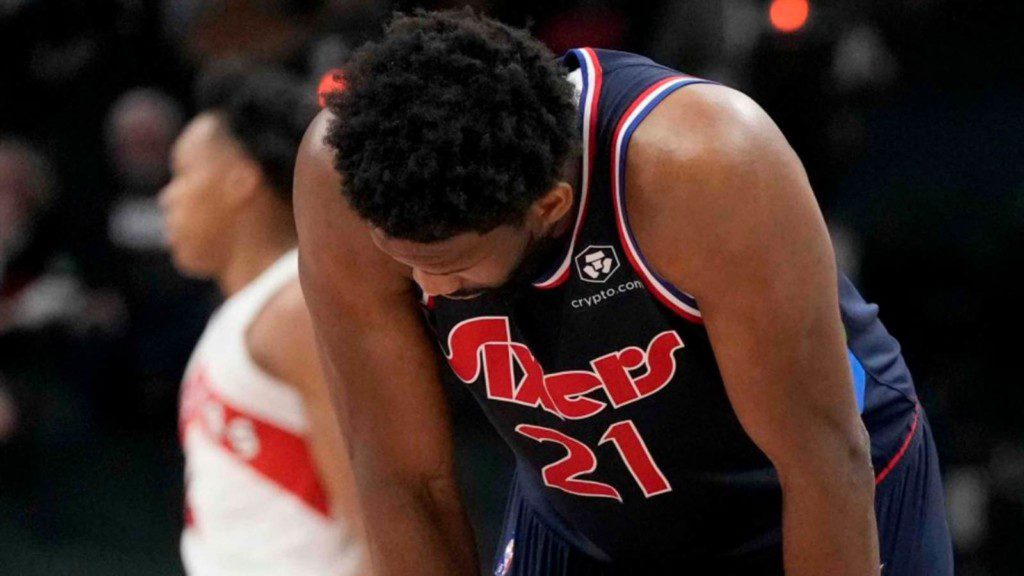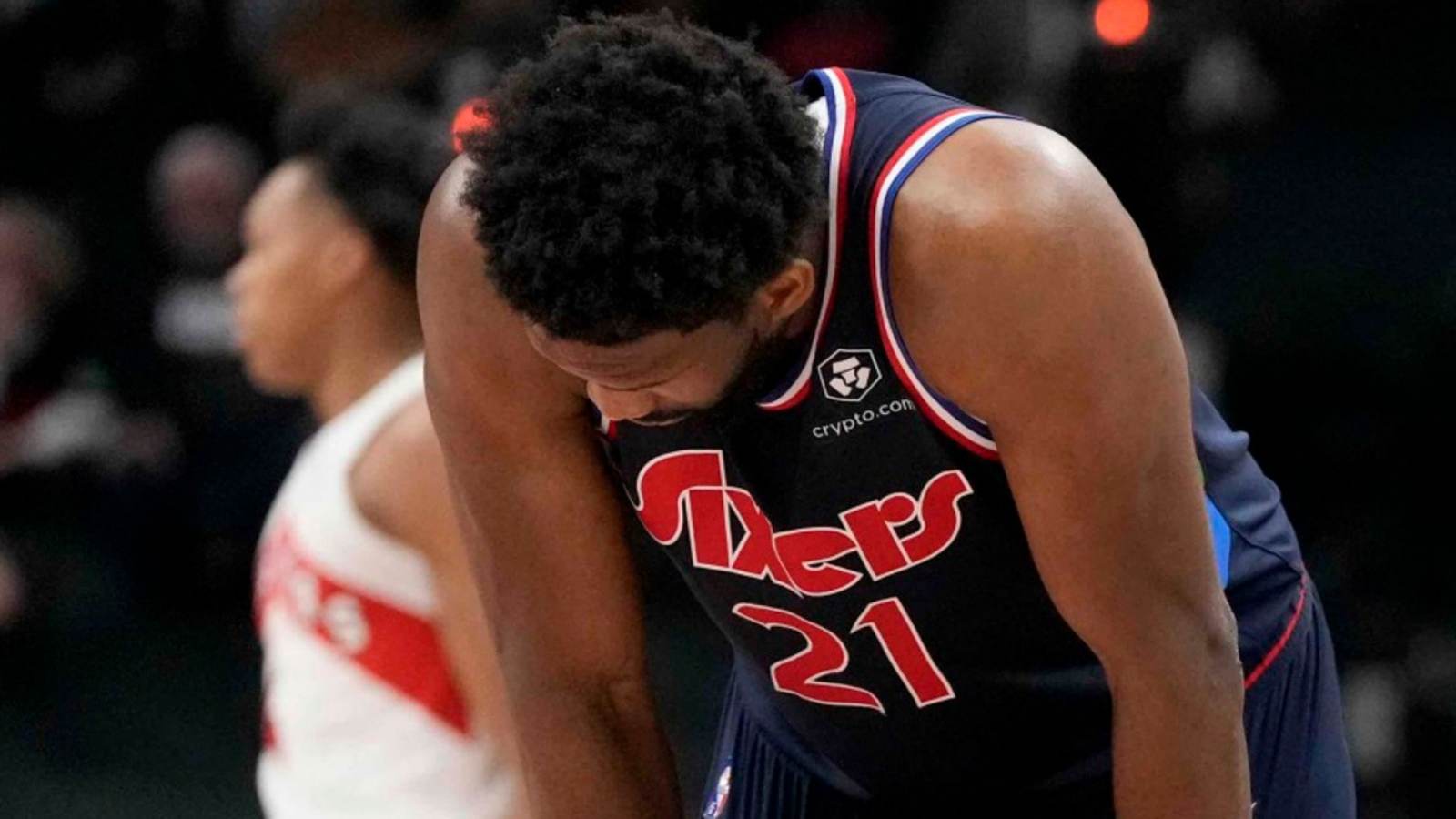 Also read: "I Love You and I'm Proud of You" Jimmy Butler Delivers…
Fans react to Joel Embiid's injury to Danny Green
With eight minutes and fifty-four seconds left in the first quarter, play was halted. When Danny Green was on the ground because Joel Embiid, who got a bucket after being trebled together, crashed into his left leg. Danny Green on the ground was in immense pain as he held his hamstring and was then also carried off the pitch to the dressing room by his teammates.
There are thousands of reactions to Danny Green's injury due to Joel Embiid. Many even target his MVP run and then the friendly fire switch he made on his teammate. Many believe it's all because of the unnecessary flop the near-MVP made. Some of many such reactions posted by fans on social media platforms are below:
Also read: "Why should I pass the ball to you, you're SH*T" Tyrese…
Also read: 'This is a deal' Heat star Jimmy Butler gets brutally honest…
https://firstsportz.com/nba-news-nba-fans-mock-joel-embiid-for-injuring-his-teammate-danny-green-in-crucial-game-6-vs-heat/ "From running for MVP to sending his teammates out" NBA fans mock Joel Embiid for injuring teammate Danny Green in the deciding Game 6 vs. Heat