Former Connecticut coach Kevin Ollie wins arbitration case, UConn ordered to pay $11 million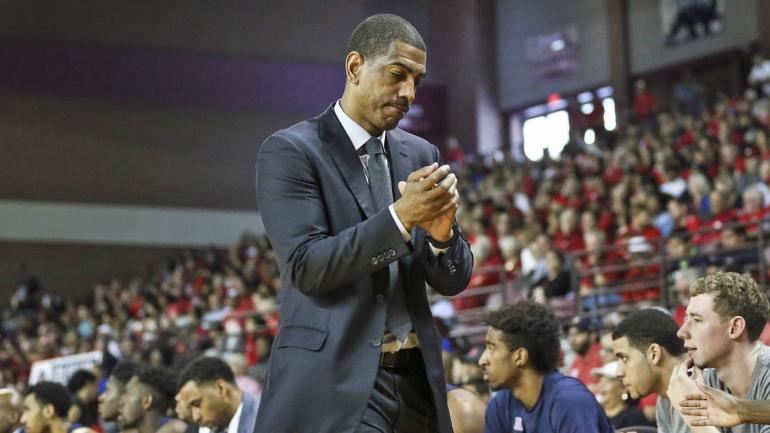 Former UConn basketball coach Kevin Ollie won his arbitration case Thursday against the university and will owe more than $11 million. Ollie, 49, spent six seasons as UConn's coach before he was fired in March 2018 in the middle of an initiation about the school's "disciplinary actions" when the school sought to fire him for cause and avoid paying his buyback.
UConn "breached the collective bargaining agreement by terminating Kevin Ollie without good cause," arbitrator Mark Irvings ruled, according to Hartford Courant. UConn was ordered to pay Ollie "$11,157,032.95 within the next 10 business days." As a member of the University of Connecticut branch of the American Association of College Professors, Ollie has additional safeguards beyond those set forth in his usual employment agreement, and the union itself has acted on his behalf. file a complaint.
The problem is allegations that Ollie committed multiple NCAA recruiting violations. But you Fight, claimed the university did not allow him to formally challenge their decision, which violated his constitutional rights. Ultimately, the Huskies received two years of probation from the NCAA for violations committed under Ollie's watch as the legal battle between Ollie and his alma mater heated up.
Ollie was given a three-year career and hasn't worked in college basketball since. He is currently the coach and player development director of Overtime Elite, a new professional development program for elite high school seniors.
"The past few years have allowed me to understand what really matters: family," Ollie Wrote for The Athletic in April 2021 when he revealed his move to Overtime Elite. "Life has given me the opportunity to spend a lot of time with my family, watch my children's soccer games and bring them home without interruption or obligation. That time energizes for me. my soul and fill me with life. Now, I'm ready for my next chapter."
Ollie played for UConn's in the early 1990s and had a long time NBA career before returning as assistant to the Huskies in 2010. He replaced legendary coach Jim Calhoun in the 2012-13 season and led UConn to a national championship in his second season on the job. but only won one NCAA Tournament games for four seasons then resulted in his dismissal.
https://www.cbssports.com/college-basketball/news/former-connecticut-coach-kevin-ollie-wins-arbitration-case-uconn-ordered-to-pay-11-million/ Former Connecticut coach Kevin Ollie wins arbitration case, UConn ordered to pay $11 million