Final Fantasy XVI Star Auditions is set to be Mario's next voice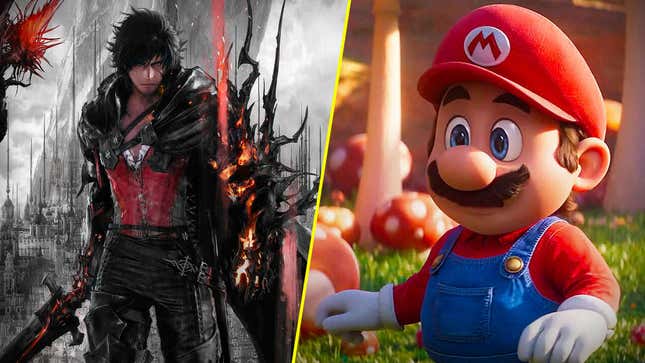 Since Nintendo announced that Charles Martinet is stepping down from his longtime role as the in-game voice of Mario, fans have been wondering who might be taking the reins going forward. Enter Ben Starr, the man behind it Final Fantasy XVI's excellent performance for the hero Clive Rosfield … and a glutton for internet gags.
What you should know about the Mario Strikers big free update
British television actor recently tweeted an unsolicited audition video for the mustachioed plumber. It's as chillingly epic as one would expect. Picture a battle-hardened Clive walking around modern-day Brooklyn committing verbal hate crimes against Italians and you get the gist.
Just look:
Starr takes Mario's most famous line, "It's a-mia, Mario," and repeats it like he's about to snap your kneecaps, with plenty of f-bombs thrown in as an encore. Chris Pratt could never do it. For that alone, Clive deserves to get into the next one Super Smash Bros.
In fact, Nintendo has already hired someone else to voice Mario. The Switch maker confirmed that this new mystery cast member will appear in the credits Super Mario Bros Wonder however, when this new platformer launches in October, the person's identity will not be confirmed in advance. And who knows if they'll keep the role in future party game sequels and spin-offs, or if Wario et al. be voiced by the same person — as Martinet has done for decades — or if they get dedicated voice actors.
Martinet is now getting credit online for his "Wahoos" and "Yippies" years, although it's still not entirely clear if he retired voluntarily or got into contract negotiations or similar troubles with Nintendo. While Martinet was not the main voice of Mario The Super Mario Bros. Movie either, he had an excellent cameo appearance. Hope he comes back next time.