"Fans who follow F1 don't care where we race", Toto Wolff on the ongoing expansion of the F1 calendar » FirstSportz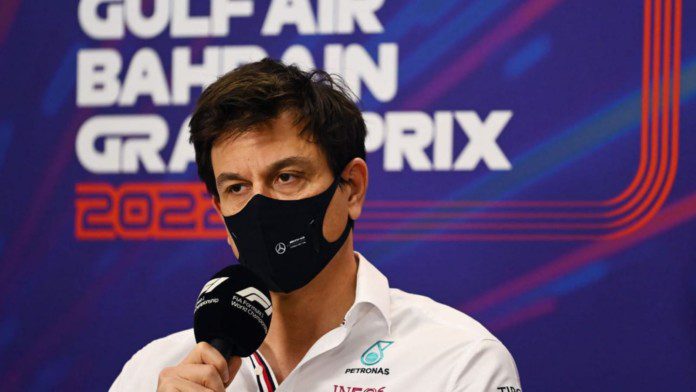 There has been much murmuring about dropping the traditional circuits like Monaco, SPA and Mexico from the calendar as they compete with the new circuits which seem to add more value to Formula 1. This excitement has caused many to argue about the issue.
It all seems to have started after the announcement of the third race in the United States, the Las Vegas GP. Following the announcement, speculation and criticism were in the air that in order to add new circuits and attract new audiences, F1 will look to move away from the old European circuits.
Toto Wolff, The Mercedes team boss believes that the CEO of F1 Stephen Domenicali does a great job for the sport. As quoted by Motorsport totalsaid Toto, "I think Stefano [Domenicali] does an excellent job of finding a balance between new, interesting venues that are not only attractive from a financial point of view, but also serve to attract new audiences to the development."
Toto Wolff's thoughts on the F1 TV audience
The Mercedes team boss said: "I think most of the fans who follow Formula 1 on TV or on social media really don't care where we race. This is my opinion."
He added, "Baku is not a traditional race, but it's a fantastic place. So it's important for the fans, for the local fans, to race at these iconic locations. And you can see that here [in Melbourne]: There are large numbers of visitors ."
Toto Wolff may have shared his opinion but it seems a bit considerate as the fans watching on TV don't care where the race is taking place. The history of a track and the relationship of a track to other drivers make the races special. While the in-race action and drama is essential for viewers, the entire growth of the sport cannot be concentrated in one particular region of the world while the older audience is taken for granted.
ALSO READ: Ferrari boosted 'engine power' to counter Red Bull's improved efficiency in Australia

https://firstsportz.com/formula-one-fans-who-follow-f1-dont-care-where-we-race-toto-wolff-on-the-progressive-expansion-of-the-f1-calendar/ "Fans who follow F1 don't care where we race", Toto Wolff on the ongoing expansion of the F1 calendar » FirstSportz