Dortmund vs Rangers players ratings as Rangers won the first leg against Dortmund by a score of 2-4 at all times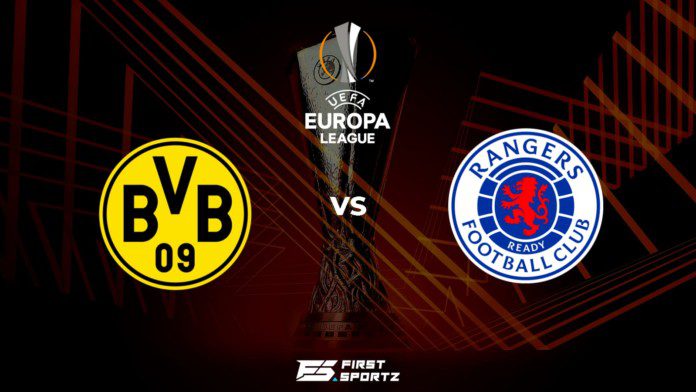 Dortmund vs Rangers: Dortmund face Rangers at Signal Idura Park for 1st first leg in the knockout round of the Europa League.
The first half ended 0-2 as Rangers took the lead. The military leaders scored 2 more goals with the first half of the second half completely dominating Dortmund. Bellingham and Guerreiro opened the scoring to help Dortmund comfort them. They finished 2-4 full-time in favor of the Rangers.
Let's take a look at the players' ratings for the Dortmund vs Rangers match:
Dortmund vs Rangers Player Rating
Dortmund
G.Kobel (4.8 / 10): The score itself shows how bad he was. He couldn't stop any shots.
Raphael Guerreiro (7.8/10): Guerreiro maintained a flurry of form in the first half. He moved forward to collect an assist, provide a useful pass to Bellingham and also score a superb goal in the closing minutes.
Manuel Akanji (5.4 / 10): Can't do much on the pitch today. Leave the field in 2nd half injured.
Hummels rugs (6.3 / 10): Hummels is also poor tonight, leaving too much of a gap. However, he did create some important blocks.
Dan-Axel Zagadou (5.3 / 10): It was an unfortunate night for him. He was awarded a penalty and scored his own goal. He also missed his head.
Mahmoud Dahoud (5.7/10): Dahoud played well early in the game. But he lost circulation after that and didn't show much effort.
J. Bellingham (7.5 / 10): Bellingham reached the scoreboard today. He makes a nice left foot cut on the left side. He was active during the match.
D.Malen (5.7/10): Malen is pretty bad today. He was a lone attacker from before and didn't make any impact.
Marco Reus (October 6): The Dortmund captain was not able to shine tonight. He, then, was substituted in 2nd half.
Julian Brandt (6.4/10): Brandt tried to move around looking for opportunities but didn't get the right results. He's not in shape today.
Axel Witsel (6.6 / 10): He played a decent game tonight. He covered his position well but didn't play much when he was substituted at 2nd half.
To replace:
Reyna (6.3/10): Played well on the field after entering 2nd half. He created a bit of confidence for Dortmund to move forward.
Schulz (6.1 / 10): He replaces Akanji, who seems to be troubled by injury. He didn't make much of a difference after joining.
Y.Moukoko (October 6): He has the fewest opportunities to participate in attack because he loses the ball more often in the midfield.
Reinier (5.9/10): Couldn't make much of a difference coming in late.
S.Tigges (5.8/10): Can't make much of a difference after getting on the pitch.
Rangers
A.McGregor (5.2 / 10): The goalkeeper had the least part of the day today. He didn't even try to stop Guerreiro's shot
B.Barisic (6.8 / 10): Barisic maintained good form in the first half. He almost scored the opening goal.
Calvin Bassey (6.3/10): Bassey had a good game tonight. He was strong and quick with his movements while handling.
Connor Goldson (6.2/10): He had an average game today. He covered some solid ground with some important blocks.
J.Tavernier (7.6 / 10): Scoring is a great penalty to give Rangers heading. Covers a good defensive area with a strong forward push.
John Lundstram (6.9/10): Score a powerful goal placing the shot towards the bottom corner. Was also geared towards defensive duty when needed.
R.Jack (6/10): Jack has developed good flow. He also pushes forward in search of a shot from distance.
Ryan Kent (8.6/10): He gave Akanji chills with his dribbling ability. Gathered a great help to find Lundstram in the right way.
J.Ayodele-Aribo (7.3/10): Accurate header for Morelos to find the right place, get an assist. Has been a good player throughout the game.
Scott Arfield (6.7/10): Brandt tried to move forward for an opportunity but he covered most of the ground in the midfield. He looks for passes into space more often.
A.Morelos (8.5/10): Got a quick touch to make it 0-2 for Rangers. Tried hard in attack and had some good shots.
To replace:
J.Sands (5.9/10): Good ground cover replaces the airport. He had a good game tonight and didn't have many chances today.
G.Kamara (6.1/10): Couldn't put in much effort because he entered late.
Ramsey (6/10): Couldn't put in much effort because he entered late.
S.Wright (5.9/10): Couldn't put in much effort because he entered late.
ALSO READ: UEFA Champions League: Inter vs Liverpool player ratings as Liverpool win 2-0 away
https://firstsportz.com/dortmund-vs-rangers-player-ratings/ Dortmund vs Rangers players ratings as Rangers won the first leg against Dortmund by a score of 2-4 at all times