"Don't you dare!" Russell Westbrook's wife Nina calls out haters for broadcasting death threats amid Lakers fight FirstSportz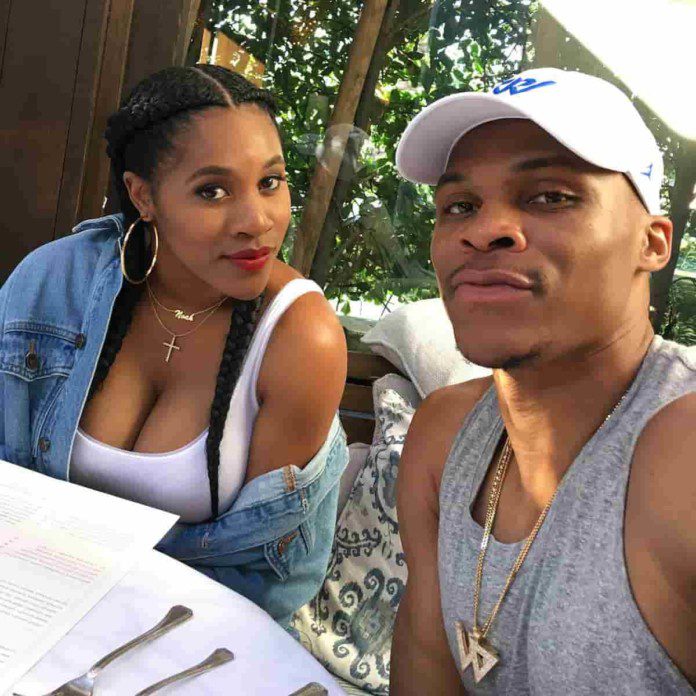 Russell Westbrook was one of the Los Angeles Lakers' biggest acquisitions ahead of the start of the 2021-22 season. But as the season began, the purples and golds began to struggle, and game after game the blame game had Brodie at its cursed end. With Lakers sitting in 9th Seeds in the west, his wife Nina Earl (Westbrook) has revealed the horror story the Westbrook family was hit with for basketball.
Not only is Russell Westbrook a disappointment for the Lakers, but his lack of leadership and effort has frustrated his own teammates. As a result, die-hard Laker fans decided to send death threats to Nina Earl (Westbrook) and her husband. Given that the Laker Nation is one of the most passionate fans, it seems like Brodie was made to realize his mistakes off the court in the most brutal way.
Nina Westbrook reveals hArsh reality she faced after her husband's fight with Lakers
Russell Westbrook's wife Nina Earl (Westbrook) spoke about how "obscenities" and "death wishes" were delivered to her and her family. That should never happen in the sports world, but sadly seems to be happening to the Westbrook family. Russell's wife went on to speak about how she supports her husband through all the negativity he's receiving and that she hopes the players who come after him won't have to deal with what he's had to endure.
With the Lakers 28-35 in the Western Conference, it seems like fans vented their frustration in the wrong way after the recent win over the Golden State Warriors. Something that is totally unacceptable on any level.
The Lakers still have a chance of qualifying for the playoffs, be it by taking the hard road of the play-in tournament. Now, with 19 games remaining, they are 7 wins short of a playoff spot. But honestly, that wouldn't be the primary goal of the LeBron James and Russell Westbrook-led purple and gold. The goal would be to get consistent results from the next game onwards.
Given Russell Westbrook's potential, he certainly wasn't at his best. Still, there doesn't seem to be any valid reason for fans to send death threats to anyone in such a humiliating manner. Just hope that following this unacceptable incident, Brodie is able to vent the frustration on the court and do it in the right way for the purple and gold.
Also Read: 'There's Fried Chicken In There' James Harden Debuts With 'Distasteful…
https://firstsportz.com/nba-dont-you-dare-russell-westbrooks-wife-nina-earl-lashes-out-at-haters-for-sending-death-threats-amid-lakers-struggle/ "Don't you dare!" Russell Westbrook's wife Nina calls out haters for broadcasting death threats amid Lakers fight FirstSportz