'Djokovic sent me a message of support, Federer and Nadal prefer silence' Sergiy Stakhovsky slams Roger Federer and Rafael Nadal for not supporting Ukraine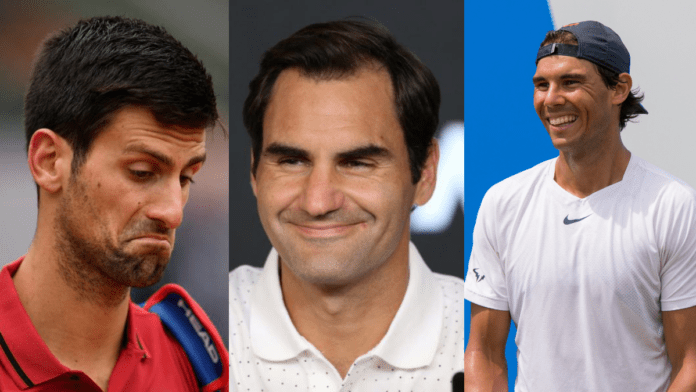 With Ukraine going through a war with neighboring Russia, the former Ukrainian tennis star, Sergiy Stakhovsky bravely stood up to defend his homeland. Stakhovsky joined the military reserve to help his country fight on the front lines.
This brave move has received a lot of praise from not only the tennis world but all over the world. In a recent interview, Stakhovsky revealed Novak Djokovic also sent messages of support to the Ukrainians for his bold stance. However, he revealed that he tried to contact Nadal and Federer, but the duo has yet to respond to Stakhvovsky. However, the Ukrainians also added that the players' decision to keep silent was their own choice as this was not their fight in the first place.
"Djokovic sent me a supportive message, we even had a small chat. I've tried to contact Federer and Nadal, I'm sorry they wanted to keep quiet. But I get them, it's not their fight. We have the support of great personalities, I hope it lasts." Stakhovsky said.
During the Mexico Open, Nadal spoke about the war in Ukraine and expressed distrust of such vile attacks taking place even in this moment.
"I find it hard to believe that at this time of the 21st century, there is a war going on. I cannot understand it. Hopefully, it ends as soon as possible," Nadal speaks at the press conference.
Ukrainian players bravely stand in the middle of war
With their homeland under threat from Russia, the Ukrainian players stood united to condemn the Russian invasion. Elina Svitolina has spoken out against the attacks and threatened to boycott matches with Russian players until the WTA takes action to suspend the Russian Federation and not allow Russian athletes to compete under the flag. mine.
Dayana Yastremska, who was fighting for just a few days and had to flee her country, fought bravely and competed at the Monterrey Open. The 21-year-old was in tears after his emotional opening win.
Despite being in emotional turmoil due to difficult circumstances at home, the players are still willing to compete in tournaments and contribute to the country in their own way. Svitolina pledges to donate all prize money earned to military aid and relief operations.
Also read: 'I'm on a mission for my country,' Elina Svitolina speaking to Russian Anastasia Potapova in Monterrey amid ongoing Russia-Ukraine tensions
https://firstsportz.com/tennis-djokovic-sent-me-a-message-of-support-federer-and-nadal-preferred-to-remain-silent-sergiy-stakhovsky/ 'Djokovic sent me a message of support, Federer and Nadal prefer silence' Sergiy Stakhovsky slams Roger Federer and Rafael Nadal for not supporting Ukraine