Sports
Djokovic, Nadal, Alcaraz and an energetic lineup for the Madrid Masters which starts on April 27th.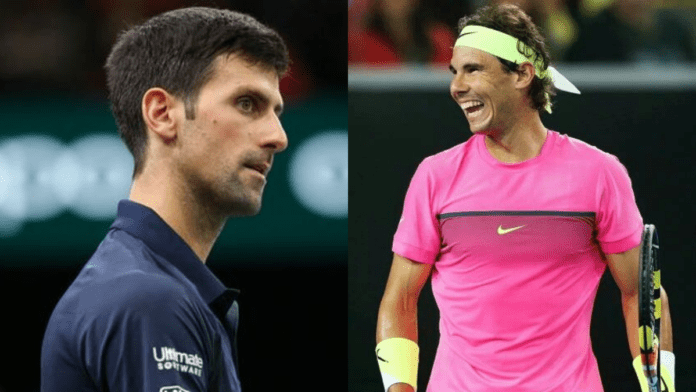 Novak Djokovic will start his third tournament of the year, a good fourth if you count the unfortunate incident that marred the 2022 Australian Open. Djoker's last tournament saw him fall against Jiří Veselý in the quarterfinals. This year has been particularly tough for Novak and his fans given all the controversies he has been involved in. In addition, Nadal won a miraculous Australian Open final, surpassing Djoker's Grand Slam tally by one.
Djokovic is out for redemption. He's a champion and after all the tough times he's been through just in 2022, he's looking to bounce back with a win at the Madrid Masters. His path is far from easy as he will face a resurgent Nadal who looks in a peachy form this year. Nadal aside, there are the usual suspects in the top 10, including Medvedev, Zverev, Tsitsipas and certain other young guns.
Novak Djokovic is challenged by Young Challengers
Carlos Alcaraz had established himself as a charismatic performer and recently took the tennis world by storm when he won the Miami Open, a feat his idol Nadal failed to match. He will no doubt seek revenge on Nadal for his loss at Indian Wells. But beyond that, he would love to win another silver piece in his own country in front of his home crowd shortly after his magnificent win in Miami and cement himself as the true heir of Rafael Nadal.
Indian Wells winner Taylor Fritz, Casper Ruud, runaway Norwegian underdog, Hubert Hurkacz and Felix Auger-Aliassime are some of the other young stars who will be looking for an opportunity to defeat the titans. The Big Three have always held back the younger generation as they have always been hungrier and more determined, but the surge seems too strong this time. But Nadal and Djokovic will still make them work for it. After all, they're not done yet.
But ahead of the Madrid Masters, Djokovic has a pit stop at the Monte Carlo Masters, where he's looking to get his title wins started before meeting longtime nemesis Rafael Nadal in Madrid. Novak Djokovic will look to get in better shape as he takes on the stacked group of Madrid Masters and Monte Carlo should be a proper training session and a tournament win will surely lift his spirits and those of his fans as well.
Also read: 'What a selfless guy' Novak Djokovic stops to teach young children tennis in the street while walking his dog
https://firstsportz.com/tennis-novak-djokovic-to-lead-a-power-packed-lineup-for-madrid-masters-along-with-rafael-nadal-daniil-medvedev-and-alexander-zverev/ Djokovic, Nadal, Alcaraz and an energetic lineup for the Madrid Masters which starts on April 27th.