Devin Booker trolled by Spurs mascot's 'Cone of Silence' after incident with The Raptor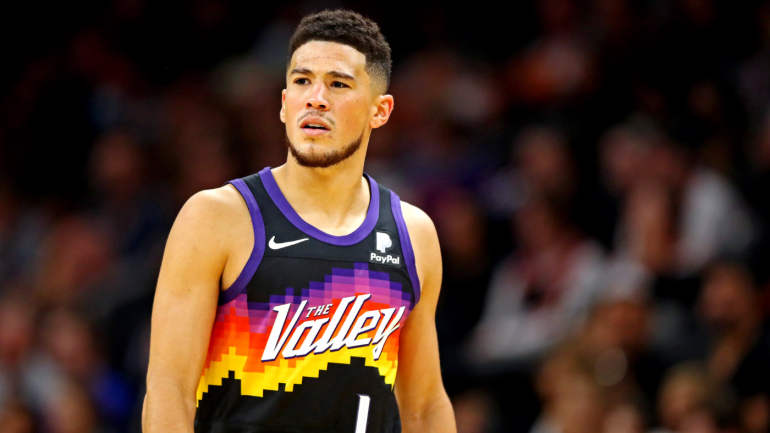 NBA mascots are taking note Phoenix Suns star Devin Bookeraction of. This time it's San Antonio Spursmascot The Coyote, who caught Booker's attention.
In early January, Booker had some beef with Toronto Raptors mascot. During the free throw, Booker appeared distracted by The Raptor and asked the executive team to move the mascot to the corner of the court. The whole thing ends with a hilarious friendship between two best friends like no other.
The other mascots noticed and decided to poke fun at Booker when they got the chance. On Monday night during the Suns vs. Spurs, The Coyote wears a "Cone of Silence" hood on their head. The mascot also held up "Shh" and "Silence" signs.
The joke was not ignored by Booker, who laughed it off the line. The trolling didn't interrupt Booker too much, as he made a 7-for-8 from the free-throw line.
The Pacers also joined in the fun. Last Friday, the team had a person in a dinosaur costume sitting behind a basket trying to mimic The Raptor.
Booker has done all of this in stride. After his initial controversy with The Raptor, he befriended the mascot. He has stated on Twitter that they are "friends now", and even changed his Twitter profile picture to a picture of the mascot.
https://www.cbssports.com/nba/news/devin-booker-trolled-by-spurs-mascots-cone-of-silence-following-incident-with-the-raptor/ Devin Booker trolled by Spurs mascot's 'Cone of Silence' after incident with The Raptor