De'Aaron Fox reacts to commercial rumors after Kings loss to Pistons: 'I'm not worried at all'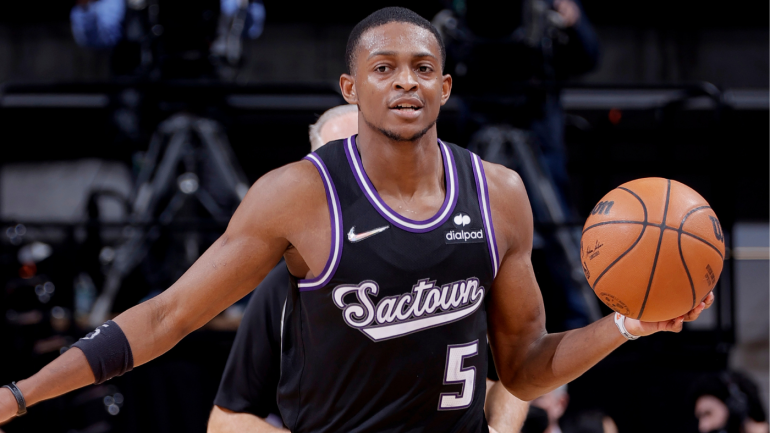 beautiful pictures
There are conflicting reports about De'Aaron Fox's future with Sacramento Kings on Wednesday. According to The Athletic, Kings management informed him, his agent and other teams that they don't plan to move him before the transaction deadline. Follow Sacramento Bee, the kings are pursuing Indiana Pacers big man Domantas Sabonis, is willing to include Fox in those discussions and has also talked about a potential trade for him Ben Simmons deal with Philadelphia 76ers. After Sacramento's 133-131 loss first Detroit PistonsFox said he's not interested in rumors.
"These(es) are part of the business," Fox said. "Am I worried about anything? No. Do I know anything could happen? Yeah. But I'm not worried at all. No."
Possible things aren't what distracts Fox, he said, because, "when you're on the field, you're thinking about a lot of things that are going to happen in the game."
Fox scored 27 points in a 10 to 20 shootout, with eight assists and six own goals against Detroit, but lamented that the kings "didn't get a stop" for long. Sacramento led by 10 points with three minutes left, and the Pistons finished the game 13-1. When asked if the squad needed a change, Fox said, "I think the guys here need to … play better. Like I said, offensively, we're fine. We need to. fasten your seat belt and have a stop."
The Kings are 18-29, and they have allowed 113.4 points per 100 possession this season, the fourth worst performance in NBA. Fox's attack-based defense is part of the problem, but not all of it.
The trading deadline is less than a month away: February 10 (at 3 p.m. ET). Between now and then, maybe an NBA player will say that he is completely distracted by commercial rumors, can't sleep, can't focus on basketball and not only worry about his future with the team, but dreads having to start somewhere new. It must happen eventually.
https://www.cbssports.com/nba/news/deaaron-fox-reacts-to-trade-rumors-after-kings-loss-vs-pistons-im-not-worried-at-all/ De'Aaron Fox reacts to commercial rumors after Kings loss to Pistons: 'I'm not worried at all'