David Gordon Green should return to dramas
The big picture
David Gordon Green's early indie dramas, such as George Washingtonpresented his groundbreaking and unique perspective on rural life in America.
While Green had great success with the comedy Pineapple ExpressHis later comedic efforts failed to capture the same personal touch as his earlier work.
Green's recent involvement in horror sequels like the Halloween Trilogy was seen as a departure from his original voice as an arthouse filmmaker and he should consider returning to his indie roots.
There aren't many filmmakers today whose filmographies are as wild as David Gordon Green'S. After a series of critically acclaimed independent films in the early 21st century, Green made his breakthrough as a comedy director with "2008." Pineapple Express. While the comedy classic has now become a beloved, enduring fixture of stoner culture, Green's subsequent comedy films have failed to capture the unique perspective he highlighted in his early works. His latest efforts to Halloween The reboot trilogy felt even less personal. As Green prepares to embark on another horror sequel trilogy with this year's sequel Exorcist: The Believer (and its expected sequel Exorcist: Impostor in 2025), the once-popular arthouse filmmaker should consider returning to his roots and leaving the studio system behind.
David Gordon Green reached his peak with his indie dramas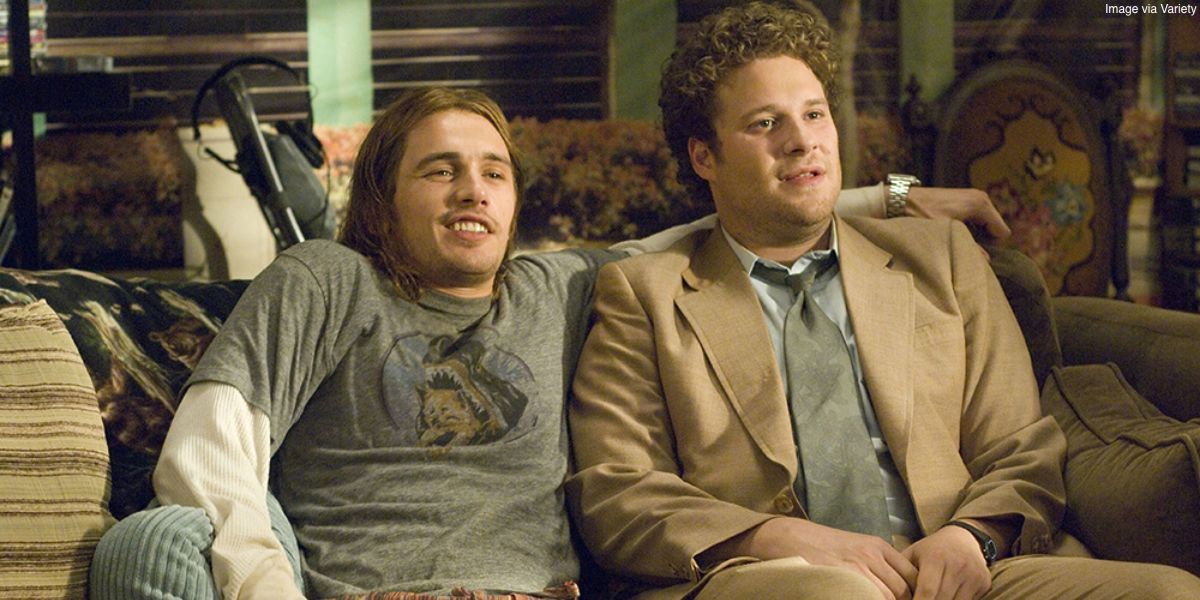 It's hard to overstate how groundbreaking Green's work was in the early 21st century. His directorial debut in 2000 George Washington felt like the emergence of an entirely new voice in mainstream American independent cinema. The coming-of-age drama is set in rural North Carolina and focuses on the experiences of a young group of African-American children growing up in a poor town full of poverty and tragedy. Although slice of life indie dramas began appearing in the 1990s, George Washington felt both completely realistic to these children's experiences and more artistically satisfying than something more ethereal. George Washington managed to capture the same aura of mysticism as the films of Terrence Malick, but never at the expense of the film's realism. While Malick's films tend to be more religious in their visual poetry, George Washington examined hero worship through the story of a little boy who unexpectedly becomes the hero of the small town.
Green continued his study of rural life with his subsequent films All real girls, undertow, And Snow angel. While they all focused on similar places as George WashingtonThey didn't suggest that Green was simply capitalizing on the success of his first feature and imitating himself. All real girls was a poetic study of youthful love, So-called was a gripping thriller, and Snow angel was a more existential study of the loss of innocence of a collective group. Green was able to navigate his work within multiple genres without ever sacrificing the perspective he brought to the spotlight; This side of the "American experience" simply didn't appear that often in mainstream films.
Given Green's continued success and his growing reputation as one of the most notable writers of his generation, it made sense to put him at the helm of a major studio comedy with big-name stars. Although Seth Rogen And James Franco starred in many films together, Pineapple Express was by far the most successful. The irony is that the two goofy stoners aren't all that dissimilar to the heroes in Green's other films; They are small-town "losers" who have been rejected by the rest of society and therefore have the most to prove. Green had developed a way to bring his unique perspective to a studio film that also met the needs of a mainstream audience. Unfortunately, he couldn't keep up this streak of success for much longer.
RELATED: David Gordon Green Channels the Devil in Behind-the-Scenes Photo of 'The Exorcist: Believer'
David Gordon Green's new films seem less personal
In 2011, Green delivered two shutouts in a row The sitter And Your Highness. While every great director has a few bad vibes in their filmography, it's interesting to see why these two films failed. The sitter might have focused on a similar underdog character (in this case Jonah Hill as suspended student Noah Scott Griffith), but had no sympathy for him or his plight; Green's empathy for the characters he spotlighted was consistent in his other works. Your Highness felt even less out of his comfort zone. Any quirky stoner humor that Green tried to incorporate into the medieval fantasy comedy was forgotten after a series of equally generic CGI monsters.
2013 allowed Green to bounce back with two more films that were more in line with his early work, and unsurprisingly, they felt like a return to form. Prince Avalanche contained none of the over-the-top set pieces or random comedy bits he was forced to incorporate Your Highness or The sitter. In fact, the indie dramedy focused on absolutely nothing other than a series of conversations between Texas road workers (Paul Rudd And Emile Hirsch). It showcased Green's continued ability to create great dialogue and explored more of the existential themes he had previously illuminated. Similar, Joe He abandoned the typical story formula and told a grounded, realistic story about a small-town worker reflecting on his life's failures. Not only Joe a groundbreaking film for Tye Sheridanbut there was Nicolas Cage his best role in years.
While Green followed this great double feature with disappointment Al Pacino theatre Mangelhorn and general political satire Our brand is in crisisBoth films contained at least elements of the social commentary that was so important to his work. The same couldn't be said of him Halloween Trilogy. It was sad to see such a thoroughly original voice focus his efforts on a disappointing series of sequels that do nothing other than reproduce the style of John Carpenter. What's particularly unfortunate is that the films themselves contain a core of good ideas. Halloween KillsThe analysis of mob mentality and revenge culture would have been much more interesting if the film didn't involve the unnecessary rewrite of Carpenter's 1978 classic and another return to that film Jamie Lee Curtis'Laurie Strode.
Hopefully, Exorcist: Believer will be a return to form for Green and allow him to create a satisfying continuation of the legacy of one of the horror genre's greatest franchises. However, it seems that Green is another interesting indie director forced into the studio system. This is an era in which Barry Jenkins makes a prequel The Lion King, Chloe Zhao followed her Oscar win with EternalAnd Ryan Coogler hasn't made an indie film since 2013. Hopefully Green's unique voice won't be lost as he continues to experiment with genres outside of his wheelhouse.