College basketball rankings, grades: UCLA earns season finale's only 'A+', North Carolina flops 'F'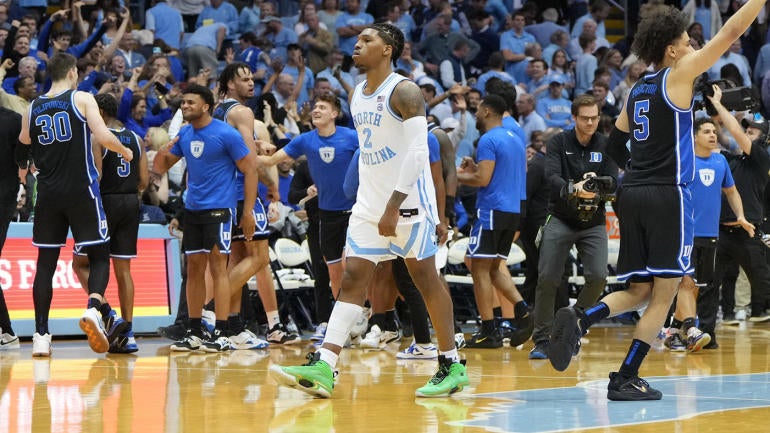 USATSI
The last full week of college basketball's regular season is in our rear view, which means our weekly report card — in which I hand out grades to different teams based on their performance throughout the week — turns into something new this postseason will transform. So let's make the last of the regular season a good one, shall we?
As always, there are good and bad scatters on the report card, so let's start with the good. I'll be transparent from the jump: Only one team — UCLA — got an A+ for mowing Arizona State and Arizona. However, Houston and Miami received A grades this week after winning their respective conference titles. Duke also earned the rare A by defeating intrastate foes NC State and North Carolina, swept the Tar Heels and dashed their tournament hopes in the process. double whammy.
The bad starts with the heels who missed a chance to improve their CV at home. No team in college hoops has ever started the season No. 1 and missed the NCAA tournament, but UNC is on the verge of doing just that. Jerry Palm has the tar heels on the wrong side of his bladder as of Sunday work to do in the ACC tournament to take part.
Oh, but UNC isn't the only one with ugly grades this week. Providence laid an egg at home in a stunning collapse against Seton Hall and Arkansas continued its downward spiral to continue flirting with lackluster grades this week.
Let's dive into this week's testimony. As always, remember that the cycle runs from Monday to Sunday.
College basketball grades: This week's report card
https://www.cbssports.com/college-basketball/news/college-basketball-rankings-grades-ucla-gets-season-finales-lone-a-north-carolina-flops-with-f/ College basketball rankings, grades: UCLA earns season finale's only 'A+', North Carolina flops 'F'