Coaches Top 25 Poll: Oregon makes top 5, Texas A&M drops out of top 15 in college football rankings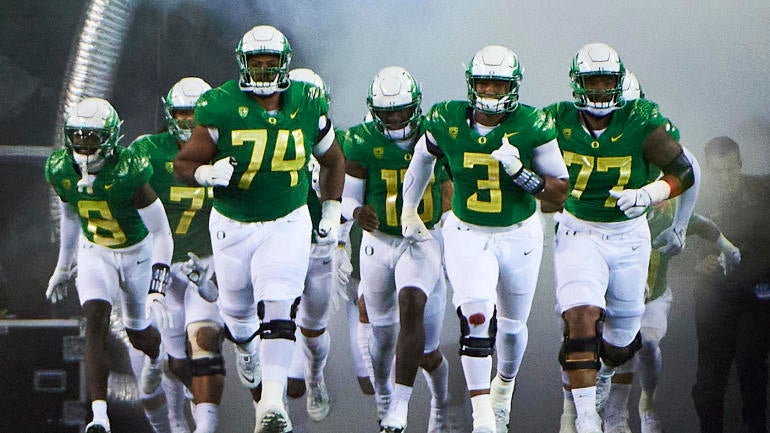 After a weekend of barely striving, the Coaches Poll found little movement in the top 10. Plenty of teams benefited from Oklahoma's lose Baylor, consists of Oregon, rose one place from number 6 to number 5. Ducks sit behind number 1 Georgia, No. 2 Alabama, No.3 Cincinnati and the number 4 Ohio State.
While the Sooners experienced the steepest drop in this week's poll, falling seven places from 4th to 11th, they are not alone in their steep drop. Texas A&M dropped five places from 11th to 16th after losing Ole Miss, when NC State dropped five places to 24th place after losing Wake Forest.
As you'd expect, the biggest leap this week was by Baylor, as the Bears moved up to 13th after a win over the previously undefeated Oklahoma. Check out the full rankings below.
1. Georgia (62 votes in first place)
2. Alabama
3. Cincinnati
4. Ohio State
5. Oregon
6. Notre Dame
7. Michigan
8. the state of Michigan
9. Oklahoma State
10. Ole Miss
11. Oklahoma
12. Wake Forest
13. Baylor
14. Iowa
15. BYU
16. Texas A&USA
17. Houston
18. UTSA
19. Piston
20 Wisconsin
21. Louisiana
22. Arkansas
23. State of San Diego
24. State NC
25. Utah
Others get votes: Kentucky 113; Phuong Nam 45; Coastal Carolina 34; Appalachian State thirty first; Mississippi State 26; Penn State 20; Auburn 18; Wyoming No. 9; Purdue Number 7; Louisville 5; Kansas State 4; State of Fresno 4; Clemson 4; State of Arizona 2.
Leave it out: No. 20 Auburn; No. 21 Coastal Carolina; No. 23 State Penn.
https://www.cbssports.com/college-football/news/coaches-poll-top-25-oregon-enters-top-five-texas-a-m-drops-from-top-15-in-college-football-rankings/ | Coaches Top 25 Poll: Oregon makes top 5, Texas A&M drops out of top 15 in college football rankings