Coaches Top 25 Poll: Georgia in top 3, Baylor in 6th in latest college football rankings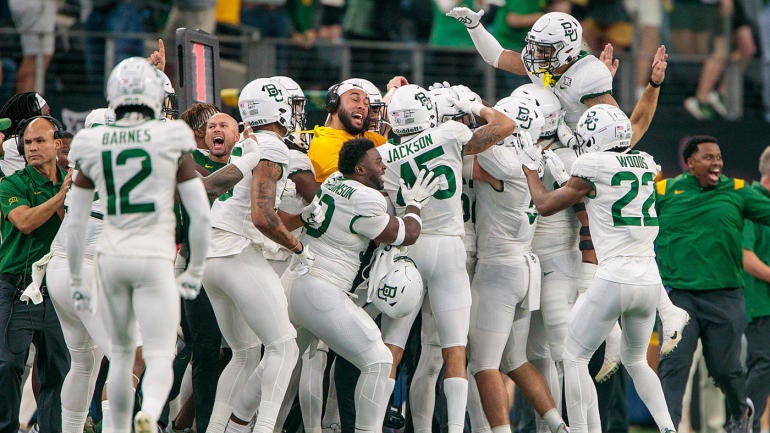 After a dominating regular season that saw it hold onto the top of the charts, Georgia dropped to 3rd place in New Coach Poll after losing 41-24 first Alabama in the SEC Championship Game. In contrast, Crimson Tide took 1st place in the poll. Outside of Alabama, Baylor was one of the biggest risks in this week's Coaches Poll, as the Bears rose to 6th place after their win in the Big 12 Championship Game. .
Despite going through two weeks of dominating competition, including a victory over his arch-rival Ohio State and a mighty victory against Iowa in the Big Ten Championship Game, number 2 Michigan received only five votes in first place in the Coaches Poll. By comparison, Alabama received 54 votes in first place.
Six out of 10 positions in the Coach Poll were given by two conferences, as the SEC (Alabama, Georgia, Ole Miss) and the Big Ten (Michigan, Ohio, the state of Michigan) each put three teams in the top 10.
See the full 25 Coach polls below. Votes in the first place in parentheses.
1. Alabama (54)
2. Michigan (5)
3. Georgia
4. Cincinnati (3)
5. Notre Dame
6. Baylor
7. Ohio State
8. Ole Miss
9. Oklahoma State
10. Michigan State
11. Utah
12. Piston
13. Oklahoma
14. BYU
15. Oregon
16. Iowa
17. Louisiana
18. State NC
19. Wake Forest
20 Kentucky
21. Houston
22. Clemson
23. Texas A&M
24. Arkansas
25. UTSA
Others received votes: Wisconsin 105; Wyoming 85; State of San Diego 62; Minnesota 17; Air Force 15; Penn State 5; State of Fresno 5; UCLA 3; Mississippi State 2; Coastal Carolina 2; Appalachian State 2; Purdue first.
https://www.cbssports.com/college-football/news/coaches-poll-top-25-georgia-stays-in-top-three-baylor-at-no-6-in-latest-college-football-rankings/ Coaches Top 25 Poll: Georgia in top 3, Baylor in 6th in latest college football rankings