Charger ranks Mike Williams and Chris Harris on standby / COVID-19, considered close contact with Keenan Allen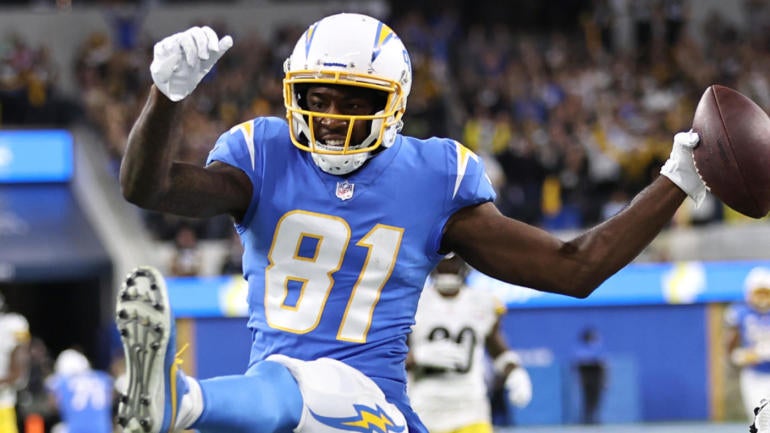 beautiful pictures
NS Los Angeles charger set wide receiver Mike Williams and winger Chris Harris Jr. on the standby/COVID-19 roster on Wednesday. This happened after the club placed colleagues widely Keenan Allen, who has tested positive for COVID-19, in health and safety protocols on Monday after the previous team's victory Bengali in Cincinnati.
While this may initially look like this is the start of a foray in the Chargers organization, coach Brandon Staley noted Wednesday afternoon both Williams and Harris are considered involved. close relationship with Allen, which is what triggered them to be put on the reserve list. Staley noted that the possibility for Los Angeles' Week 14 game against Giants in New York and is considered "daily."
That paints a much more positive picture for both Williams and Harris and their chances of playing on Sunday. If both continue to give negative results, they should be activated promptly.
The loss of Williams and Allen will likely be killer for the Chargers offense, as they are the team's two top receivers. Williams is also about to have a strong showdown with the Bengals, where he catches five of his seven goals at a teammate 110 yards. Meanwhile, Harris has featured in seven of his nine games playing for LA this season and has 26 tackles, two defensive passes and one interception.
https://www.cbssports.com/nfl/news/chargers-place-mike-williams-and-chris-harris-on-reservecovid-19-list-deemed-close-contacts-to-keenan-allen/ Charger ranks Mike Williams and Chris Harris on standby / COVID-19, considered close contact with Keenan Allen