'Champion!' Andrey Rublev beats Andy Murray to win the Mubadala World Tennis Championship »FirstSportz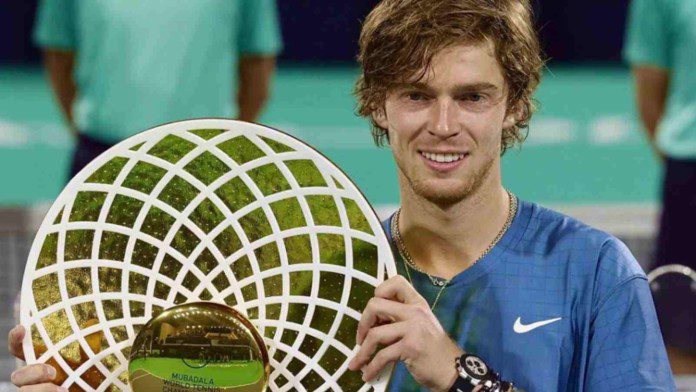 Number 5 in the world Andrey Rublev had a pretty good season and ended it successfully taking the Mubadala World Tennis Championship on Saturday. The top seed from Russia defeated 3-time Grand Slam champion Andy Murray in the final in straight sets 6-4.7-6 (2).
Rublev excelled all season and reached the final in Abu Dhabi after beating Denis Shapovalov in three sets of 7-6(5), 3-6,6-4. He was in the final from the start and gave Murray a chance to prevail. From the very beginning, he was in charge from the grassroots and served well. He needed just one serve break to finish the first set 6-4.
Murray looked a much better player in the second set. He was better prepared for Rublev's basic attacks and also hit the winners when the opportunity presented itself. He showed the best signs of his 2016 and won the winners at will in a short time. But Rublev also shows why he's one of the best in the world and retaliates on serve. The round went into a breaker with Rublev eventually winning to close the match.
After the match, Murray congratulated Rublev and acknowledged the quality of this week's tennis in Abu Dhabi. He say: "I've had three good games here… Andrey played really well today. He has a really big game. I just need to find a way to turn some games around with these top players."
Also read: THAT COMMENT! Naomi Osaka and Serena Williams make the list of the most tweeted female athletes of the year!
https://firstsportz.com/andrey-rublev-defeats-andy-murray-to-win-the-mubadala-world-tennis-championship/ 'Champion!' Andrey Rublev beats Andy Murray to win the Mubadala World Tennis Championship »FirstSportz