Celtics, Spurs, Nuggets deals: Bryn Forbes with Denver cover multiplayer deal, per report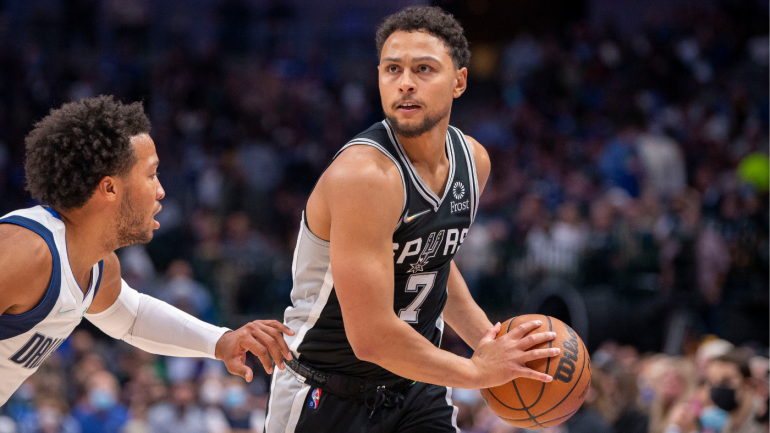 usatsi
The NBA trade deadline is still a few weeks away, but the three teams don't want to wait. On Tuesday night, Denver Nuggets, Boston Celtics and San Antonio Spurs agreed to a transaction three groups will send Juancho Hernangomez to the Spurs, Bryn Forbes to the Nuggets, and Bol Bol and PJ Dozier to the Celtics, theo ESPN's Adrian Wojnarowski. San Antonio also acquired Denver's 2028 second-round pick in the transaction.
The deal isn't a blockbuster, but it could benefit all three teams involved. Withdrawing from Hernangomez could help the Celtics avoid the luxury tax, plus they get a couple of promising young players at Bol and Dozier, although Dozier is sidelined for the rest of the campaign. currently with a torn ACL, and he will be free agent after the season. Bol will be a restricted free agent.
Any competitive team – like the Nuggets – can use a shooter like Forbes and his presence in the ring will help open up space for domination. NBA MVP Nikola Jokic. He will also be a free agent after the season. Finally, Spurs get some circumstantial depth at Hernangomez, where next season's contract is partially guaranteed.
Please check the opt-in box to confirm that you want to sign up.
Thank you for registering!

Monitor your inbox.

Sorry!

An error occurred while processing your registration.

Nuggets tried to deal with Bol to Detroit Pistons earlier this month, but trading fell after Bol a physical failure. He is due to have foot surgery that will keep him out for the next 8 to 12 weeks, according to Shams Charania The Athletic. So the Celtics won't be able to exploit his services right away.
With plenty of time left before the February 10 deadline, prepare for a multitude of other moves to materialize in the near future.
https://www.cbssports.com/nba/news/celtics-spurs-nuggets-three-team-trade-bryn-forbes-to-denver-headlines-multi-player-deal-per-report/ Celtics, Spurs, Nuggets deals: Bryn Forbes with Denver cover multiplayer deal, per report