Celebrities have all said goodbye to fillers and botox
From Blac Chyna to Simon Cowell to Khloe Kardashian… these celebs have gotten candid about all of these cosmetic procedures
Cosmetic procedures have become the norm in Hollywood, and many celebs choose to transform their looks to be camera-ready at all times.
With the help of facial fillers and botox, stars have enhanced their facial features and addressed insecurities. And while these procedures aren't as permanent as going under the knife, it's easy to go overboard with the cosmetic changes.
Because of this, some celebrities have chosen to reverse their face fillers and embrace their natural beauty. Lately, some famous faces have admitted they've ditched their fillers and said goodbye to Botox — and want their fans to think twice before changing their looks.
Find out which celebs are getting rid of their face fillers…
Instagram
Blac Chyna goes by the birth name 'Angela' as she debuts the Forbes offices' new look

view history
Blac Chyna is on a journey to undo many of her plastic surgery procedures. After a breast and butt reduction surgery, Chyna revealed that she also removed facial fillers in her jawline, cheeks and lips. Taking to Instagram to share videos of two sessions, she explained that her decision was made after she started living a healthier lifestyle. Due to her naturally high cheekbones and defined jawline, as her original facial structure became more prominent, the fillers made her "look crazy."
"This is my actual jaw, I already have the structure. I don't even know why I made filler. Well, I made them because everyone did. So let that be a lesson, don't even do everything, it's not even worth it," she shared. "I did it when I was so young, I didn't even give my body time to really develop. Just trust me, it will come. You'll get the snapped face you need and want as you get older, and as you get older you'll be like, 'I miss my baby face.'
Courteney Cox says she first decided to get fillers and injections on the advice of several doctors. As time went on, Courteney got more work done and admitted that eventually she didn't even look like herself anymore. A friend finally told her it was time to stop, and she's since removed her face fillers.
"What would end up happening is you go to a doctor who would say, 'You look great, but what would help is a little injection here or a pen there.' So you go out there and you don't look so bad and you think nobody noticed – it's good. Then someone tells you about another doctor, "This person is amazing. They treat this person who looks so natural." You meet them and they say, 'You should just do this.' Next thing you know, you're layered and layered and layered. You have no idea because it gradually happens until you're like, 'Oh shit, that doesn't look right,'" Courteney told NewBeauty.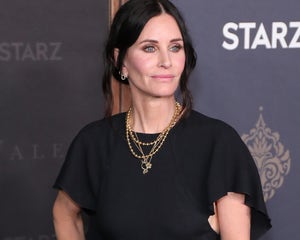 Getty
Courteney Cox's biggest beauty regret is getting face fillers

view history
Back in 2016, Khloé Kardashian revealed she'd been given facial fillers — and ended up with a really negative reaction. She decided to break it all up, and at the time she said she was afraid of ever doing anything to her face again.
"I don't know if it's botox or fillers, [but] I did one of them and my whole face went numb and I couldn't do it [an expression]. I had to undo everything… I looked crazy and I still think the effects are like in there… And my face was so crappy I had to go and have the whole thing undone. It was a bummer because now I'm scared to do it again, but I swear I think things are still in my face," Khloé said during an episode of "Cocktails With Khloé."
Khloé's younger sister, Kylie Jenner, has also had a long journey with face fillers. After denying her use of lip fillers for quite a while, Kylie finally announced in 2015 that she was getting temporary filler. Then, in 2018, fans noticed that Kylie looked more natural, and she revealed that she made the decision to break it up entirely. Ultimately, while she didn't share the reason for the change, it wasn't long before she decided to get bulking again.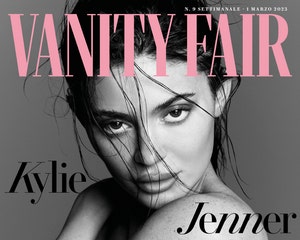 Luigi & Lango for Vanity Fair Italia
Kylie Jenner reveals her favorite sister and who her complete opposite is

view history
Melanie Griffith says she didn't realize how drastically fillers had changed her appearance until people started talking about it in the media. She finally decided to go to another doctor, who worked for several years to dissolve the injections on her face.
"I started doing injections about seven years ago and now in the last two, three years I'm getting it resolved – it's taking a while. I didn't see it until people started saying, 'Oh my god, what did she do?' I was so hurt I went to another doctor and he started to dissolve all that shit that that other doctor put in," Melanie told Porter magazine. "I did it to my lips too. So horrible. Hopefully I look normal now."
After Simon Cowell started getting facial fillers and botox, he admitted there was a point where he felt "like something out of a horror movie." When he realized his son Eric was scared of his looks, he knew it was time to change things.
"There was a phase where I maybe went a bit too far. I saw a picture of me from 'before' the other day and didn't recognize it as me at first. Eric was hysterical. Enough was enough. There is now no filler at all on my face. Zero," Simon told The Sun. "There was a phase where everyone got their faces pumped full of this and that.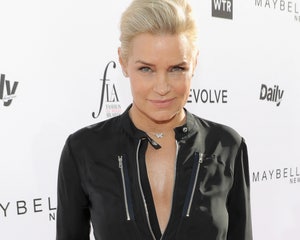 Getty
Yolanda Hadid opens up about depression and a recurrence of Lyme disease

view history
While battling Lyme disease, Yolanda Hadid discovered her breast implants were leaking silicone into her body. She made the decision to remove them and later decided to get rid of all the injections on her face as well.
"Living in a body free of breast implants, fillers, botox, extensions and all the bulls – I felt like I had to keep up with what society has conditioned me to believe what a sexy woman should look like, until the toxicity of it all almost killed me," Yolanda wrote on Instagram. "Your health is your wealth, so please make educated decisions, study the partial information you're getting from our broken system before you put something foreign in your body."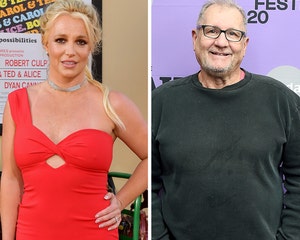 Getty
9 celebrities who absolutely didn't recognize themselves in IRL

view history
When Amy Schumer first got face fillers, she immediately decided they weren't for her. Thankfully, she was able to break them up and shared the process with fans on Instagram, joking that she looked like Disney villain Maleficent.
"I was trying to get fillers. Turns out I was already full," she wrote in a now-deleted post. "Thank god you can undo them, I looked like #malificent."
Jessica Simpson decided early in her career that lip fillers weren't for her. In 2006, she explained that she had previously gotten filler but disliked it so much that she let it fade.
"I had this Restylane stuff. But it's fading – it went away in about four months. My lips are back the way they were. Thank God! It looked wrong to me. I didn't like that," said Jessica Glamour.
https://toofab.com/2023/03/26/celebs-said-goodbye-to-fillers-botox/ Celebrities have all said goodbye to fillers and botox